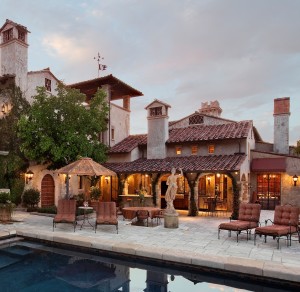 In a few days, Pacific Union International will release fourth-quarter results for our Bay Area real estate markets. It was a busy quarter, with the housing recovery in full swing, and we ended the year with most of our regions reporting their highest number of home sales since 2005.
But first we want to give you an early peek at a feature story included in the Q4 report — a look at the changing values of luxury home buyers today:
Goodbye, bling. Hello, quality and value.
That's the new approach luxury home buyers are adopting in the San Francisco Bay Area, according to Alf Nucifora, chairman and founder of the Luxury Marketing Council of San Francisco.
He says lessons learned from the recession, baby-boom buyers eyeing legacy purchases, and young tech turks who value function over form are fueling the trend.
"The recession taught us that we can live without unnecessary extravagances," says Nucifora. "And that has led to a systematic shift in the way people buy. We are less concerned with showing it on the outside but more concerned with enjoying it on the inside."
In addition, so-called baby boomers (born 1946 through 1964) now make up a significant portion of the luxury-buyer market, and they are shifting from making to preserving wealth.
"We (boomers) played and we made and we splurged, but we don't need the fancy cars, the watches, or the showplace home anymore," he says. "Now it's the notion of bespoke, of things crafted with an eye to enduring value. We have kids and grandkids and want a legacy to be handed off to them."
[pullquote]
Buyers are now more focused on the view, the privacy, how good the kitchen really is.
[/pullquote]The young dot-com and IPO millionaires might not be thinking about their future family bequests, but many also eschew frippery for functionality. They choose jeans and T-shirts over Brioni suits and sink their money instead into elite experiences and artisanal comfort. They may not have the biggest house on the block, but there's a La Cornue range in the kitchen and a custom Jacuzzi in the backyard.
What this all translates to is a shift away from showy excess and toward a search for quality, value, and connoisseurship, especially in the $2 to $10 million range, says Nucifora. It's the consumption of wealth on a quiet, introspective basis, as opposed to ostentatious display.
"Buyers are now more focused on the view, the privacy, how good the kitchen really is — things that go into the enjoyment of the family experience as opposed to letting me show my neighbors how big and wealthy I am," he says.
While luxury buyers still spend plenty of money, it's now more often on things like interior remodels, home theaters, expensive custom cabinetry, or top-of-the-line appliances – items that create a high-end quality of life experience but are invisible to anyone on the outside.
And even the most well-heeled buyers are looking for bargains.
"They can easily afford to pay above listing price, but they want to get a deal because it affirms their sense of self, their smartness," says Nucifora.
What does this mean for 2013? Expect to see these trends continue, he says. Sellers in these price ranges would be smart to invest in staging, because today's value-savvy luxury buyers are willing to shell out for the right experience – and a luxury residence with empty rooms or dated furnishings doesn't fit that bill.
[pullquote]
The recession taught us all that we can live without unnecessary extravagances, that we should look for quality.
[/pullquote]"In buying real estate, it's that visceral reaction when I walk in," Nucifora says. And, he adds, bad presentation is obvious: "When you walk into some of them it's like entering an abattoir."
Pie-in-the-sky pricing schemes will also be a thing of the past, even as home values rebound; buyers in the high-end market will continue to look for deals and choose substance over show-off style. The cachet of spending piles of money on a pile of bricks has worn somewhat thin, he says.
"The recession taught us all that we can live without unnecessary extravagances, that we should look for quality, and really ask ourselves whether that purchase is absolutely necessary," he says. "And most of us found out we can live without it."