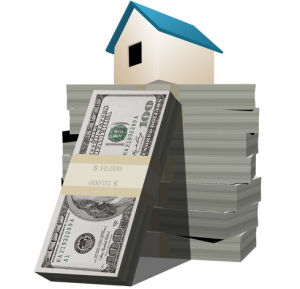 Jumbo mortgages are making a comeback, signaling a healthy market for higher-priced homes and hope that credit markets are ready to open up.
Jumbo loan volume more than doubled in the first half of 2012 from a year earlier at Wells Fargo & Co., according to a recent Wall Street Journal report. And Bank of America reported that jumbo loans accounted for 15 percent of mortgage dollars distributed in the second quarter, up from 4 percent a year ago.
In the Bay Area, jumbo mortgages accounted for 38.5 percent of home loans in July, up from 33.4 percent a year ago, according to the research firm DataQuick.
Jumbo mortgages are large, private loans that aren't guaranteed by government agencies such as Fannie Mae, Freddie Mac, and the Federal Housing Administration because they exceed federal loan limits. Guaranteed loans are capped at $417,000 across much of the country, although in higher-priced regions such as the Bay Area the maximum loan amount limits are higher.
Fannie Mae and Freddie Mac guarantee mortgages up to $625,000 in San Francisco, Alameda, Contra Costa, and Marin counties, and up to $592,250 in Napa County and $520,950 in Sonoma County. FHA loans have higher limits: $729,750 in San Francisco, Alameda, Contra Costa, Marin, and Napa counties, and $662,500 in Sonoma County.
Jumbo mortgages have higher interest rates than so-called conforming loans because issuing banks assume more risk without federal loan guarantees. But the difference between conforming and jumbo loans is shrinking, making jumbo loans more attractive.
Interest rates on 30-year jumbo loans recently averaged 4.22 percent, according to the mortgage data website HSH.com, half a percentage point above conforming loans. Four years ago, they were more than a full percentage point higher.
For more information on mortgages, or help with securing a mortgage, give Pacific Union's partner, Mortgage Services Professionals, a call at (415) 345-3006.
(The illustration above is courtesy of 401(k) 2012, via Flickr.)