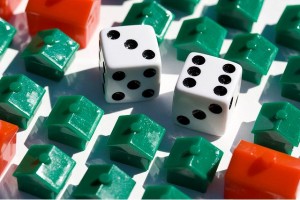 Here's a look at news this week of interest to homebuyers, home sellers, and the home-curious:
LOAN MODS UP, REDEFAULTS DOWN
Good news for owners of distressed properties: Private loan modifications rose 43 percent from June to July, and the percentage of mortgages that redefaulted within six months of a loan modification is half of what it was a year ago.
The mortgage data comes from a report this week by Hope Now, an alliance of loan servicers, investors and insurers. An estimated 66,002 homeowners received permanent loan modifications from private mortgage servicers in July, up from 46,208 in June, the group said.
That makes 340,826 private loan modifications so far this year, on top of 110,144 that were processed through the federal Home Affordable Modification Program (HAMP). In all, nearly 5.7 million loans have been modified since 2007 by private mortgage services and HAMP.
Redefaults, meanwhile, fell to 8.9 percent in July, down from 10.3 percent in June and nearly 20 percent one year earlier.
HOME PRICES CONTINUE RISING
Two new reports confirm that this summer's rise in home prices is no passing fad.
Real estate aggregator Trulia said asking prices for its August listings were up 2.3 percent from a year earlier — their seventh straight monthly increase. Excluding foreclosures and other distressed sales, prices rose 3.8 percent.
Research firm CoreLogic, meanwhile, said its Pending Home Price Index for August rose 4.6 percent, year over year — or 6 percent excluding distressed sales.
Looking at final numbers for July, CoreLogic said home prices rose 3.8 percent from July 2011, the biggest year-over-year increase since August 2006.
"It's been six years since the housing market last experienced the gains that we saw in July, with indications the summer will finish up on a strong note," said Anand Nallathambi, president and CEO of CoreLogic. "Although we expect some slowing in price gains over the balance of 2012, we are clearly seeing the light at the end of a very long tunnel."
APARTMENT, CONDO MARKET IMPROVING
The market for apartment buildings and condominiums continues to improve, according to the latest Multifamily Production Index from the National Association of Home Builders. The index rose three points to 54 out of a possible 100 in the second quarter of 2012, compared with the previous quarter. That's the highest level since the second quarter of 2005, before the housing market collapsed.
Looking closer at the numbers, a component index for market-rate rental properties stood at 63 out of 100 in the second quarter, and an index for affordable-rate apartments measured 61, an all-time high. An index for condominiums was recorded at 41, its highest level since the last quarter of 2005.
CONSTRUCTION SPENDING DOWN
U.S. construction spending in July fell 0.9 percent from the previous month, weighed down by a 5.5 percent drop in spending on home improvement projects, the Commerce Department announced. That's the biggest drop in spending in a year, although it's still up 9.3 percent from July 2011.
(The illustration above is courtesy Woodleywonderworks, via Flickr.)