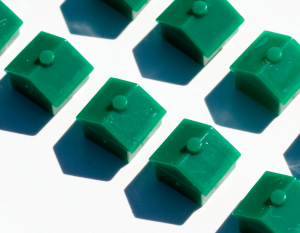 California real estate remains an attractive option for investors, who report a 14 percent median rate of return on their investments.
A recent survey by the California Association of Realtors found that two-thirds of investors who worked with real estate professionals said they plan to keep the property for more than a year, while 26 percent intend to flip the property within a year.
Contrary to the notion that investors are faceless corporations, CAR's 2013 investors survey found that 75 percent of real estate investors were of the "mom-and-pop type," owning one to 10 properties. Fifteen percent of those surveyed own just one property, 46 percent own two to five properties, and 14 percent own six to 10 properties.
Single-family homes were investors' preferred  property types, accounting for 78 percent of transactions.  Multifamily properties comprised 14 percent of investments, and 7 percent were other property types.
Foreign investors accounted for 27 percent of California's real estate investors, with China, India, and Mexico being the top countries of origin.
The reasons investors gave for buying or selling were varied, but profit potential accounted for 34 percent. Other reasons included good price (26 percent), low interest rates (10 percent), personal reasons (6 percent), and location (4 percent).
Other findings from the survey:
More than 80 percent of investors made repairs to their  properties, spending a median of $10,000, or 4 percent of the median sales price.
Two-thirds of investor buyers paid cash.
More than two-thirds of the properties are managed by the owners rather than professional managers.
The CAR survey confirms many of the conclusions found in a housing report released last week by Morgan Stanley, which called the buy-to-rent market a "sustainable business with a long runway for growth."
Morgan Stanley noted that demand for homeownership is dropping and expected to continue, pushing rental prices higher. The report said that real estate investors could anticipate a return on investments of more than 10 percent.
To read the full CAR investor survey, click here.
(Image: Flickr/Woodleywonderworks)