As we noted earlier this week, several publications are predicting that a prolonged budget standoff in Washington, D.C. could stall the nation's ongoing housing-market recovery. But according to Fannie Mae's recently released September 2013 National Housing Survey, the government shutdown that began on October 1 had already affected many Americans' confidence in the real estate market before it was even a reality.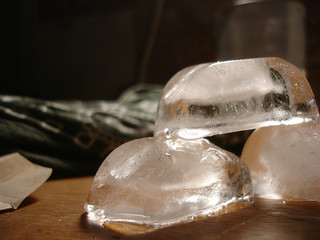 "Our September National Housing Survey results show that the improvements in consumer housing attitudes witnessed in recent months softened ahead of the government shutdown," said Fannie Mae Senior Vice President and Chief Economist Doug Duncan.
Even worse: the fact that the shutdown is actually happening might cause a ripple effect that will further erode optimism in future surveys.
"How and when these fiscal policy issues are addressed could impact consumer attitudes in October and beyond, and influence the fragile economic and housing recovery," said Duncan.
The full survey results show that Americans were less confident about housing-price gains in September than they were in the preceding months. The average 12-month home-price-change expectation has been steadily declining over the past two months, after peaking at 3.9 percent in July. In September, that figure fell to 3.1, a drop of 0.3 percent from August.
Also, the number of U.S. citizens who believe that housing prices will increase over the next 12 months dipped to 52 percent, down three percent from the previous month.
Those surveyed were also wary of rising interest rates. In September, 63 percent of respondents believed that mortgage rates would rise over the next 12 months, versus 60 percent in August. Rising interest rates have been an increasing concern to Americans since April, when just 43 percent felt that rates would balloon in the coming year.
In terms of Americans' feelings regarding the overall economy, the survey yielded a mix of pessimism and optimism.
Forty-two percent of respondents believed that their personal financial situation would improve over the next 12 months, compared with 44 percent in August. And 16 percent expected their financial situation to get worse over the coming year, an increase of 4 percent from the month before.
When asked if their household income was significantly higher or lower than it was a year ago, 22 percent of respondents said it was higher, a 4 percent drop from July. On the other side of the coin, only 12 percent stated that their income was significantly lower than it was last year, down 5 percent from August.
Though more Americans feel that the economy is on the wrong track than those who think it is improving, the gap between the two sides narrowed in September. Thirty-nine percent of Americans believe that the economy is righting itself, an increase of 2 percent from August. Meanwhile, 55 percent of those surveyed think the economy is going the wrong way, down from 57 percent the previous month.
But again, the end results of the current stalemate in Congress will influence Americans' feelings about the economy in the coming months.
"The gap could widen, depending on the outcome of the debt ceiling negotiations," said Duncan.
(Photo: Flickr/Kevin Saff)