Here's a look at recent news of interest to homebuyers, home sellers, and the home-curious:
PROLONGED GOVERNMENT CLOSURE MAY HINDER MORTGAGE LOANS
The U.S. government shutdown, which began October 1, could prove to be more than just a temporary annoyance to visitors to closed national parks. If it continues more than a week, it could in fact impede the nation's housing and economic recovery, according to a Bloomberg article.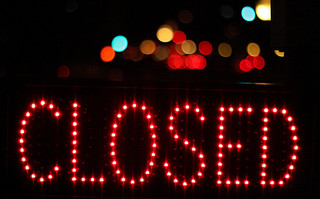 For starters, buyers seeking a mortgage backed by the Federal Housing Administration will almost certainly face processing delays, since all but a fraction of the agency's nearly 3,000 staff members are on furlough. Also, in housing markets that depend heavily on federal paychecks, buyers will have less money to spend on properties.
And as CNN noted in a recent article, many banks must verify a borrower's income with the Internal Revenue Service, which is closed due to the shutdown.
"All the banks I deal with have told us they would not be able to close (on mortgage applications)," said National Association of Mortgage Brokers President Dan Frommeyer.
---
BAY AREA, CALIFORNIA HOME PRICES PREDICTED TO EASE IN 2014
One software company predicts that the five markets with the highest home-price-appreciation rates this year, four of which are California, will not see as big of gains next year.
In a recent webinar, predictive real estate software vendor Veros noted that homes in Los Angeles, San Diego, San Francisco, and San Jose have experienced price gains of more than 10 percent in 2013. But Eric Fox, VP of Statistic and Economic Modeling at Veros, doesn't believe that prices will continue to appreciate at that rate in 2014.
Instead, Fox predicts that supply issues in those four California markets, as well as Phoenix, will lead prices to rise only about 5 percent next year.
---
QUARTER-OVER-QUARTER HOUSING-PRICE CHANGES SLOW IN MOST OF U.S.
Home-price changes slowed in the third quarter in many U.S. metropolitan areas, according to a recent study by Trulia.
Seventeen of the 20 metropolitan areas on Trulia's Hottest Markets list – those with the largest year-over-year price gains – experienced quarter-over-quarter price-change drops. Of the 10 California markets on the list, all but two saw price-change slowdowns in the third quarter.
In Oakland, where home prices are up 29.2 percent since September 2012, price changes slowed 8 percent from the second quarter. Price changes also dipped 2.1 percent in San Francisco during that same time period.
Meanwhile, quarter-over-quarter price changes were totally flat in the San Jose metropolitan area and actually up 0.4 percent in Fresno.
---
SAN FRANCISCO, SAN JOSE QUARTERLY RENT INCREASES TOP NATION
The national apartment-vacancy rent fell to 4.2 percent in the third quarter, its lowest level in 12 years, according to real estate research company REIS, Inc.
Rent prices in the country increased 3 percent since the third quarter of 2012 but still not as much as expected in such a tight market, said REIS Senior Economist Ryan Severino. Severino noted that the expected rent increase would be in the four-to-five-percent range but has been hindered by the lack of job and income growth.
Nationwide, average monthly rental prices rose 0.9 percent from the second quarter to $1,121. In San Francisco and San Jose, rental prices rose 2.2 percent in the third quarter, the largest jump in the U.S. The average monthly rental price is now $2,043 in San Francisco and $1,686 in San Jose.
(Image: Flickr/Nathan Rupert)