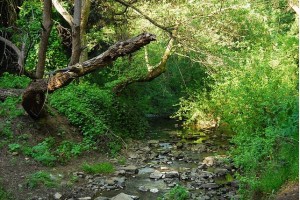 Spending time in Oakland's Glenview neighborhood makes it easy to forget you're in the middle of a major metropolitan city.
The Craftsman-style bungalows and well-tended front yards remind you of a small town somewhere far removed. Neighbors linger over coffee at restaurants and cafes and browse the shops along the small but lively commercial district on Park Boulevard.
It's a place residents are glad to call home.
Glenview is located in the Oakland foothills, almost in the center of the city, bordered by Dimond Park and Sausal Creek to the east and Park Boulevard to the west, between Highway 13 and Interstate 580.
It's an upscale neighborhood, but not as showy, or pricey, as nearby Rockridge. Its residents are a diverse lot — seniors, professionals, singles, young families, and San Francisco transplants.
In recent years, Glenview has developed a reputation for fine dining. Bellanico, Marzano, Rumbo al Sur, Sushi Park, and Blackberry Bistro — all located in the 4200 block of Park Boulevard — attract diners from across the East Bay and beyond. In a 2009 review, Diablo Magazine called Glenview "Oakland's Gourmet Ghetto."
But it's the homes in Glenview that turn visitors into residents.
Pacific Union's top real estate professional in Glenview calls them "architectual gems" — the classic Craftsman and Mediterranean-style homes, many dating from the 1920s and '30s, that make streetscapes look like postcard views.
Home sales in Glenview nearly doubled from 2011 to 2012, and prices rose 15 percent. They've gone up another 10 percent so far this year, a testament to the neighborhood's appeal.
In 2012 two-bedroom homes in Glenview sold for an average price of $551,000, and three-bedroom homes went for $665,000.
Community groups like the Glenview Neighborhood Association are quite active, and the Glenview Neighborhood page on Facebook tracks local events and alerts residents to criminal activity in the area. Additional information is available on the Glenfriends Wiki page.
Public schools in the neighborhood include the highly regarded Glenview Elementary School and Edna Brewer Middle School. Older students attend Skyline High School.
"Glenview has charming homes and a vibrant community," our real estate professional said. "It really is a wonderful place to call home."
(Sausal Creek photo courtesy of Fragmentary Evidence, via Flickr.)