Strong home sales in 2014 are dependent on job growth, according to a new report from Freddie Mac, and that's good news for the Bay Area's housing market.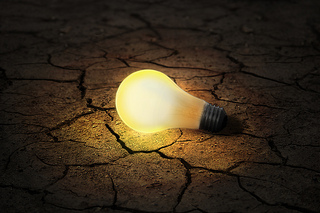 The local economy has roared back to life over the past year, with unemployment levels below the national average and technology companies bringing thousands of new jobs to the region.
"In order to have solid home sales in 2014 we need to see continued improvement in the labor market," Frank Nothaft, Freddie Mac vice president and chief economist, said in a statement.
"With more jobs, wage growth should continue to accelerate, giving American households much-needed income to help sustain the emerging purchase market," Nothaft continued
In its latest Economic and Housing Market Outlook, Freddie Mac said it expects U.S. home sales to grow along with wages this year. The agency is projecting a 3 percent rise in home sales, a 20 percent rise in new home construction, and home price appreciation moderating to an annual growth of 5 percent.
Long-term interest rates will gradually rise in 2014, Freddie Mac said, with 30-year, fixed-rate mortgages expected to average 4.9 percent by the fourth quarter, up one-half of a percentage point from the first quarter.
Rising prices made homes less affordable over the past year, but the agency said solid increases in wages — up 2.5 percent in February alone — helped keep buyers in the market.
Freddie Mac's report suggests that the Bay Area real estate markets will be particularly busy in 2014. Earlier this month, we reported that the nine-county Bay Area added nearly 117,000 jobs in 2013 — nearly one-third of all positions created in the entire state — while unemployment in January fell as low as 4.7 percent.
(Image: Flickr/Rachel Melton)