Happy Pride! The month of June is dedicated to honoring the courageous acts of the LGBTQ+ community in the fight for a more equitable and just world — a movement defined by heroic activism and powerful protest. That's why, this month, it's important to us that we celebrate and recognize the impact of our LGBTQ+ employees, agents, and community. At Compass, true belonging isn't just about finding your place in the world, it's also about building the world you want to live in and it's critical to us that everyone feels comfortable showing up as their best and most authentic selves, every single day.
With the help of OUT@Compass & the Diversity Council, we have a full lineup of engaging, company-wide events happening throughout the month.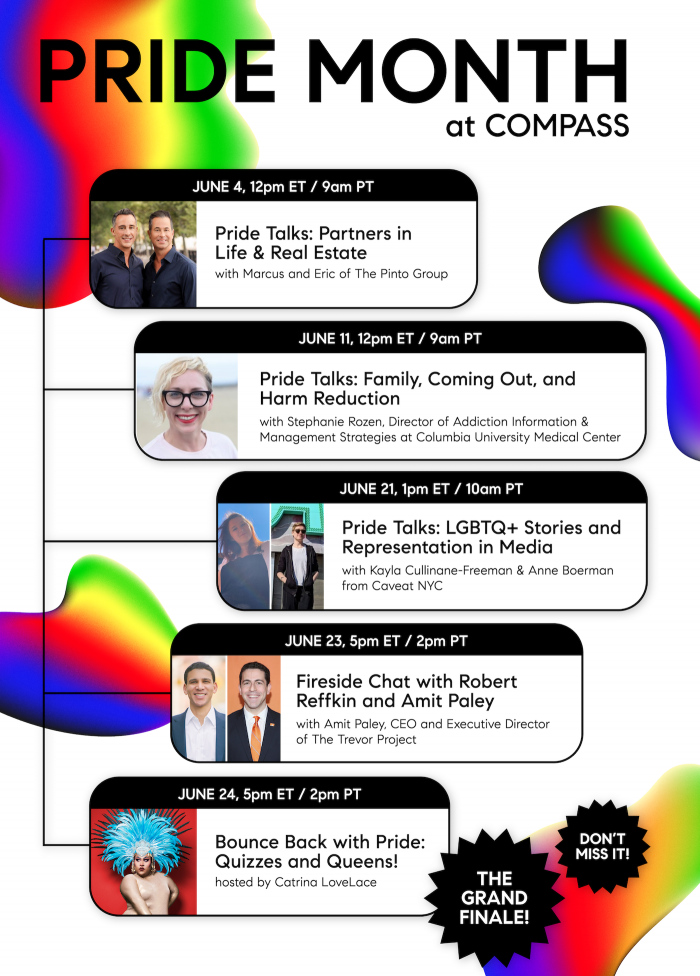 We'll also shine a spotlight on some of our incredible LGBTQ+ employees and agents via our celebratory social campaigns. On June 16, Out At Compass will host Let's Talk About Pride, an insightful discussion with LGBTQIA+ agents and staff surrounding the coming out experience.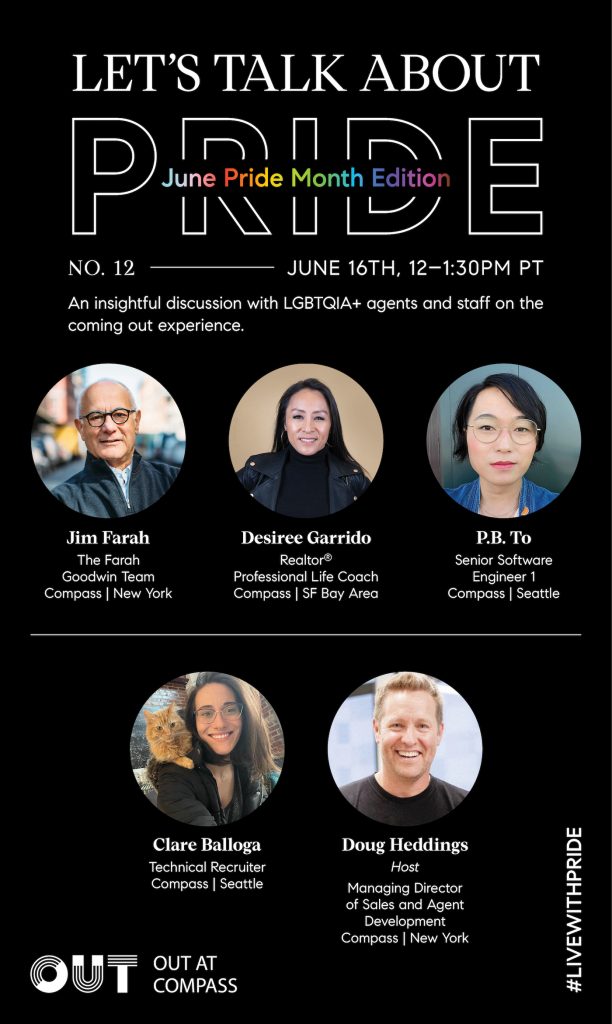 Compass Founder & CEO Robert Reffkin will be in conversation with Amit Paley, CEO & Executive Director of The Trevor Project, the world's largest suicide prevention and crisis intervention organization for LGBTQ young people.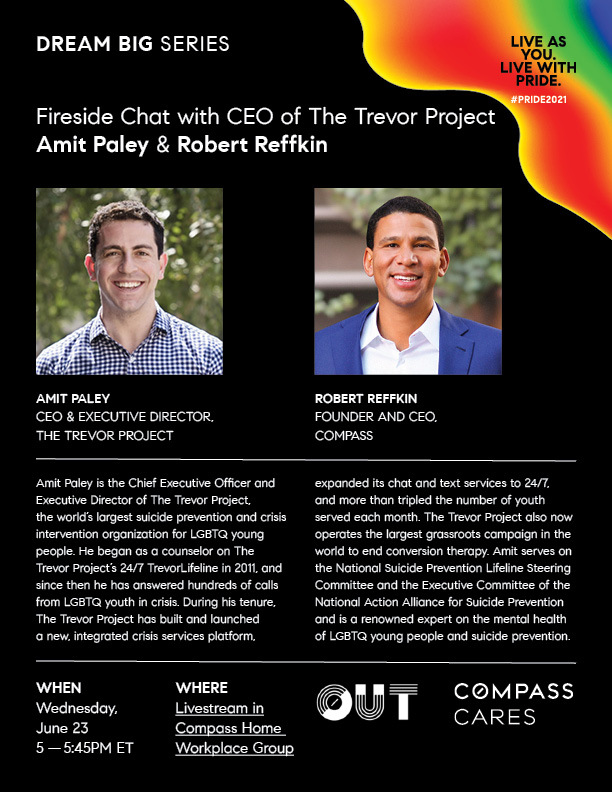 Share with your social sphere, and if you're able, donate to our Compass Cares Fundraiser supporting GLSEN, PFLAG and The Trevor Project.
GLSEN works to ensure that LGBTQ students are able to learn and grow in a school environment free from bullying and harassment.
The Trevor Project provides crisis and suicide prevention services to LGBTQ people under 25.
PFLAG is committed to creating a world where diversity is celebrated and all people are respected, valued, and affirmed.