Home prices in the U.S. increased 10.1 percent, year over year, across the nation in the second quarter of 2013, according to the most recent CoreLogic Case-Shiller Indexes Report. Buyers in the seven California regions included in the study of metropolitan areas with populations greater than 950,000, meanwhile, saw that premium roughly double.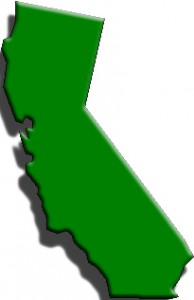 The Sacramento region topped the national list, with year-over-year home-price gains of 25.9 percent. Las Vegas placed No. 2 on the report, with 24.7 percent yearly increases.
Otherwise, California practically owned the high end of the Case-Shiller report, with seven of the state's markets – including three in the Bay Area — finishing in the top 10 in terms of yearly price increases.  According to David Stiff, Case-Shiller's chief economist, two major factors could be driving price-tag inflation in the state.
"Buyers in those [coastal California] markets may be jumping in before increasing prices and rising mortgage rates reduce affordability," said Stiff.
Oakland showed the third-highest year-over-year price gains in the country in the second quarter of 2013 — 23.7 percent — followed by San Jose, at 21.9 percent. In Southern California, Los Angeles and Santa Ana tied for fifth (20.3 percent). The other two California markets that placed in the top 10 for yearly gains were Riverside (19.9 percent) and San Francisco (19.4 percent).
Historical data from the survey shows that all three Bay Area regions included in the study have fared well in terms of price gains throughout the housing market's recovery.
Between the second quarter of 2010 and the second quarter of 2013, San Jose home prices gained 24.3 percent — the third most in the U.S. Homes in Oakland saw a 20.2 price spike, while those in San Francisco increased 19.2 percent. In that same time frame, prices across the country grew an average of 5.8 percent.
Looking forward, the Case-Shiller report forecasts less robust price growth across the nation through next spring, just 5.4 percent.
"Combined with increased housing construction, expected increases in existing inventories should restrain price appreciation even if demand remains strong,"  Stiff said.
Even so, the report finds that California home-price gains will largely continue to exceed the national average through the second quarter of 2014, particularly in the East Bay.
Oakland topped both the country and the state in terms of projected price increases: 11.1 percent. Besides Baltimore, Oakland was the only U.S. metropolitan area where the study expected to see double-digit price gains throughout the first half of 2014.
Case-Shiller  predicts that home-price appreciation in San Francisco through the spring will continue to outpace the national average, at 7 percent. Price gains in San Jose are expected to finish at 5.1 percent, slightly behind the U.S. average.
(Image: Flickr/Eric Hepperle)