Prospective buyers would do well to remember that they won't get any closer to their goal of home ownership by annoying sellers.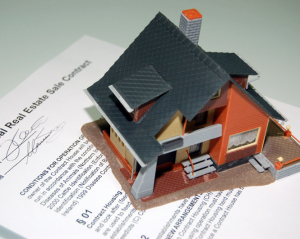 This may seem an obvious point, but real estate professionals say buyers irritate sellers time and again. Transgressions range from failing to comply with a request to remove shoes while indoors on a rainy day to failing to call well in advance when canceling a scheduled walk-through.
Don't forget that until the deal actually closes, the seller holds the ultimate trump card: the home itself. And it's a seller's market nowadays, particularly in the Bay Area, where single-family-home inventory has been constrained for the past year.
A recent article on Bankrate.com, a website that aggregates financial data, notes that "a little give-and-take is normal, but some buyers push the envelope, as well as the sellers' buttons." The article goes on to list eight ways that homebuyers may annoy sellers and jeopardize a purchase:
Skipping appointments: Failing to show up for a scheduled appointment, or canceling at the last minute, is simply rude; the seller may have spent half a day making the house spic-and-span for the visit. Unless there's a last-minute emergency, buyers must show up on time.
Disregarding house rules: If you (the buyer) are touring a home, remember that it's not yours (yet). Take your shoes off inside, if requested, don't let children run amok, and respect the wishes of the seller.
Nitpicking: If you don't like something in the house, but it's not a negotiable flaw, be quiet about it while touring the property. Some sellers may secretly install cameras or microphones to listen in on conversations, so save any catty remarks for the car ride home.
Presenting a long list of flaws: Using a laundry list of perceived defects as a negotiating tool could backfire and make a seller wonder whether the buyer is seriously interested. The seller is more concerned with the bottom line than a buyer's critical observations.
Requesting multiple visits: As a sale approaches closing, sellers are busy making repairs, packing up, and moving. They don't have time to accommodate a buyer's repeated requests to come in, look around, and ruminate on future plans.
Renegotiating after reaching a deal: Barring any surprises from a home inspection, the negotiated price should be the final price.
Generating 'iffy' commitment letters: You can understand where a seller would get nervous if, after an agreement has been reached, the buyer's lender steps in with a letter asking the buyer to confirm his or her credit-worthiness. Save everyone a panic attack by securing the loan beforehand.
Speeding up the closing date: It's understandable that an anxious buyer may want to move up the closing date, but the seller needs time to pack up and move out. An extra ounce of courtesy is always appreciated.
(Image: Flickr/Pall Spera Co.)