Here's a look at recent news of interest to homebuyers, home sellers, and the home-curious:
NEARLY HALF OF U.S. HOMEBUYERS PAYING ALL CASH
More buyers than ever before are forgoing financing and paying all cash for homes, according to RealtyTrac's Q1 2014 U.S. Institutional Investor & Cash Sales Report.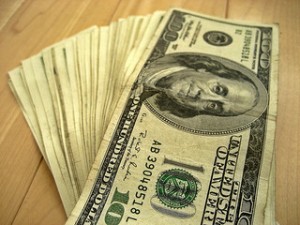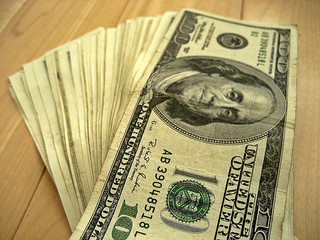 All-cash sales accounted for nearly 43 percent of residential real estate transactions in the first quarter, the highest since the company began recording that statistic in 2011. The number of U.S. buyers paying all cash jumped 24 percent from the first quarter of 2013, and the trend has been particularly prevalent in the Lake Tahoe and Northern Nevada regions, the report notes.
"The cash buyer segment of the Northern Nevada housing market is very strong," Craig King, COO of Chase International, told RealtyTrac. "More than 50 percent of transactions in our Reno office were cash sales."
The report also found that while institutional investor activity reached a two-year national low, it increased 92 percent annually in the San Francisco area – the second-largest increase in the country.
---
CALIFORNIA SEES BIG MORTGAGE-DELINQUENCY DROPS
Mortgage-delinquency rates across the U.S. were at their lowest levels in nearly six years in the first quarter, with large declines in California helping to buoy the national recovery.
TransUnion's most recent mortgage report shows that U.S. mortgage delinquencies dropped 24 percent year over year in the first quarter, the ninth straight quarter of decreases. Currently, the national mortgage-delinquency rate stands at 3.6 percent.
California posted annual mortgage-delinquency declines of about 37 percent, the second highest in the country. TransUnion says that while California's delinquency rate was double the national average five years ago, it has fallen to 2.8 percent to outpace the rest of the country.
---
PACIFIC HEIGHTS HOME SELLS FOR 70 PERCENT MORE THAN LIST PRICE
While multiple offers and overbids are commonplace in San Francisco, one homebuyer in the city's prestigious Pacific Heights neighborhood has taken things to what some might call illogical extremes.
As Curbed reports, the two-bedroom home at 2514 Gough Street sold for $3.4 million, an astonishing 70 percent above its initial asking price of $2 million. Built in 1941, the home features amenities such as a gated courtyard entry, a Japanese rock garden, and a patio and garden area.
By comparison, the average San Francisco homebuyer paid about 10 percent above asking price for a single-family home in April, according to Pacific Union's most recent monthly real estate report.
---
AMERICANS BULLISH ON HOUSING AND JOB MARKETS
More Americans than ever believe now is a good time to sell a home, according to Fannie Mae's April 2014 National Housing Survey.
Forty-two percent of survey respondents told Fannie Mae that the current market is right for sellers, which the company says is a record high. Only 5 percent of those surveyed felt that housing prices would decline in the next year, the study's all-time low.
Just 12 percent of Americans reported having a smaller income than they did a year ago, also the lowest level Fannie Mae has recorded. The report notes that fewer people are worried about losing their jobs, which may attract more buyers to the housing market.
"Consistent with Friday's upbeat jobs report, concern about job loss among employed consumers also has hit a record survey low," Fannie Mae Senior Vice President and Chief Economist Doug Duncan said in a statement. "These results are in line with our expectations for increased housing activity and gradual strengthening of the housing market going into the spring and summer selling season."
(Photo: Flickr/401(K) 2012)