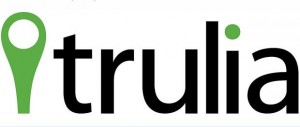 Buying a home instead of renting can save hundreds of dollars a month in the Bay Area, according to a report from the online real estate search service Trulia.
That's good news for the many renters who are ready to become buyers.
With a 3.5 percent mortgage and itemized deductions at the 25 percent federal tax bracket, an owner who stays in a home for seven years before selling saves an estimated $899 a month from the average cost of renting in the San Francisco metropolitan area and $990 in the Oakland metro area. Even with a mortgage rate of 5.5 percent the monthly savings are substantial — $324 and $702 in San Francisco and Oakland, respectively.
Trulia compared home ownership and rental costs in the nation's 100 largest metro areas and concluded that owning a home was cheaper by an average of 45 percent. The savings totaled 28 percent in San Francisco and 43 percent in Oakland.
In part, that's due to ballooning rents in the Bay Area and particularly in San Francisco — a trend we reported on earlier this year, and one that's continuing as the economy improves and the tech sector lures more workers into the city by the bay.
In its analysis, Trulia looked at the average price of all homes for sale and the average rent of all homes for lease on its website from June through August. For homes, the price included closing costs, maintenance, insurance, and property taxes. For renters, it included security deposit and renter's insurance.
In each market, the savings varied according to three factors: mortgage rate, income tax bracket, and length of home ownership.
In San Francisco, for example, a homeowner with a 5.5 percent mortgage and income in the 25 percent tax bracket and who stays in a home for five years instead of seven would save only $74 a month over the cost of renting. If the house is sold after only three years of ownership, the savings would vanish; home ownership would exceed rental costs by $1,002 every month. In Oakland, using those same parameters, the savings would total $514 a month at five years of home ownership and only $62 a month at three years.
The savings detailed in Trulia's report owe much to the current economy. Mortgage rates are the lowest ever recorded, and home prices have started rising from their housing collapse lows only in the past six months. Rental rates, meanwhile, have skyrocketed, rising by double digits every year in San Francisco.