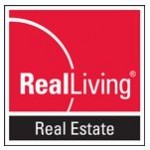 The real estate industry has received a major vote of confidence with the news that billionaire investor Warren Buffett's Berkshire Hathaway Inc. has acquired a majority interest in the Real Living and Prudential Real Estate brands.
Real Living and Prudential were aquired by HomeServices of America Inc., a Berkshire Hathaway affiliate, in a deal announced last week. The companies will be rebranded under a new name, Berkshire Hathaway HomeServices, beginning next year.
Pacific Union International is a member of the Real Living network, and we're excited to be affiliated with Berkshire Hathaway, one of the most trusted corporate names in America.
Buffett's investment is widely regarded as a sign that real estate has a bright and profitable future ahead as the industry rebuilds after the recent housing market collapse.
Real Living and Prudential had been owned by Brookfield Asset Management Inc., which will retain a minority interest in the new company. HomeServices of America is the nation's second-largest residential real-estate brokerage firm, operating more than two dozen companies in 21 states.
"Berkshire Hathaway HomeServices is a new franchise brand built upon the financial strength and leadership of Brookfield and HomeServices," Buffett said in a statement. "I am confident that these partners will deliver value to the residential real estate industry, and I am pleased to have Berkshire Hathaway be a part of the new brand."
Pacific Union is the San Francisco Bay Area's premier luxury real estate brand. The company is locally owned and has more than 450 real estate professionals, with offices in eight counties in the Bay Area and the Tahoe/Truckee region.