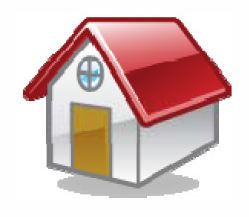 Here's a look at news this week of interest to homebuyers, home sellers, and the home-curious:
HOME PRICES KEEP CLIMBING
Evidence of the housing recovery keeps piling up, with two separate reports this week announcing that home prices are rising at their fastest pace in more than six years.
The National Association of Realtors said median homes prices in the third quarter of 2012 increased 7.6 percent over the past year, the strongest growth since the first quarter of 2006. Those numbers followed a 7.2 percent year-over-year increase in the second quarter.
Meanwhile, the research firm CoreLogic said September home prices rose 5 percent, year over year, for the largest increase since July 2006. That's the seventh consecutive month of rising prices, and the upward trend's not going to stop there, CoreLogic said. The firm expects October prices to have increased another 5.7 percent, year over year.
MORE ON HOME PRICES — AND RENTS
Trulia, the online real estate search service, said October asking prices for homes rose an average 2.9 percent nationwide and 8.7 percent and 8.8 percent in San Francisco and Oakland respectively, over the same period last year
October rental prices, on the other hand, increased an average 5.1 percent nationwide and 6 percent in San Francisco and 10 percent in Oakland.
SURVEY: AMERICANS CONFIDENT IN RECOVERY
Americans are showing greater confidence in the housing recovery, according to a monthly survey by Fannie Mae.
The mortgage finance company said its October poll of 1,001 Americans found that 72 percent believe now is a good time to buy a home, up from 69 percent a year earlier. And the percentage of those who believe it's a good time to sell jumped 8 percentage points, year over year, to 18 percent.
Other poll results:
Consumers expect home prices to go up an average of 1.7 percent over the next year. A year ago they were expecting prices to fall an average of 0.3 percent.
The share of those who expect prices to increase over the next year jumped 17 percentage points over 2011, to 36 percent. The share of those who anticipate prices will go down declined 13 percentage points, to 10 percent.
72 percent of respondents said now is a good time to buy a home, while 18 percent said it's a good time to sell.
After reaching a survey high in September, the percentage who said they would buy a home if they moved fell by 3 percentage points to 66 percent. The percentage who said they would rent stayed the same at 29 percent.
The percentage who said they expected their personal financial situation to get better or stay the same over the next year remained essentially level at 43 percent and 40 percent, respectively.
NEW CHALLENGES FOR DEFAULTED BORROWERS
Former homeowners who defaulted on their mortgages during the recent housing crisis are likely to return to homeownership at a much slower pace than in previous years, according to a report from the Federal Reserve Bank of San Francisco. The bank concludes that today's restrictive lending policies will keep defaulted borrowers out of the housing market for years to come.
NEW HOUSEHOLDS SPROUTING UP
The recent recession and housing crisis forced many families to get closer than they may have liked, with college grads returning home because they couldn't find a job and families sharing space with relatives forced out of their homes.
But improving conditions on both fronts are allowing people to breathe a bit more freely, according to a Wall Street Journal article that says Americans are establishing new households at the fastest rate in more than six years.
(Housing icon courtesy of the Korean Resource Center, via Flickr.)