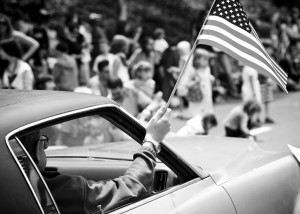 With its beautiful tree-lined streets, small-town feel, and excellent schools, Piedmont attracts families in search of a great community with easy commutes to San Francisco.
"Families move here for the schools," according to one of Pacific Union International's top Piedmont real estate professionals. "It has a very small-town feel, a very East-Coast feel with tree-lined streets."
Incorporated in 1907, Piedmont already had the reputation of being "the city of millionaires" by the 1920s, as wealthy San Franciscans built estates in the East Bay community. Oakland completely surrounds the 1.7-square-mile city, which boasts its own fire and police departments and schools.
The city of 10,800 also offers residents 44 acres of parkland and a beautiful community hall, and both CNNMoney and Forbes magazine have ranked it among the best places to live in the U.S.
With the highest rankings in Alameda County, the Piedmont Unified School District earned an overall state Academic Performance Index score of 938 out of 1,000 in 2012. The district operates three elementary schools, Piedmont Middle School, and Piedmont High School.
Dubbed a "West Coast Mayberry," Piedmont offers many community events, including a traditional Fourth of July parade and holiday tree-lighting ceremony. The city is primarily residential with just a few businesses on Highland Avenue, including popular neighborhood meeting spot Mulberry's Market. Residents generally head to Oakland or Berkeley for dining out and shopping.
Many residents commute to the city with "casual carpool," an East Bay tradition where drivers pick up commuters at specific locations for carpooling to downtown San Francisco. Others take advantage of Oakland's nearby BART stations.
Much of Piedmont's architecture is traditional in style and dates back to the 1920s, with a smattering of mid-century and ranch homes mixed in.
"People built summer homes in Piedmont and then moved here after the 1906 earthquake," our real estate professional said. "There are really grand estates and small bungalows."
Sought-after streets include Sea View Avenue and Glen Alpine Road, although buyers tend to snap up any home close to the center of town or within walking distance of schools or parks.
Piedmont homes for sale in the $1 million to $1.5 million range tend to attract the most interest. In September the median sale price for a single-family Piedmont home increased 24 percent to $1.49 million, up from $1.2 million a year earlier, according to MLS data.
"Demand is just really, really strong and inventories are very, very low," our real estate professional said.
(Photo of the Piedmont Fourth of July parade courtesy of Thomas Hawk, via Flickr.)