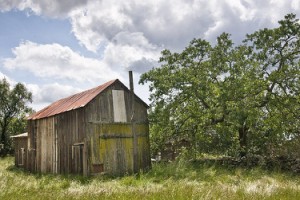 Tucked in the middle of three mountain peaks in the southeastern corner of Santa Rosa, Bennett Valley is sure to attract homebuyers and families who seek a rural atmosphere but don't want to leave the conveniences of the city behind.
The neighborhood is named for Gold Rush settler James Bennett, who was eventually elected to the California State Assembly. By the 1850s, other newcomers began farming a number of crops in the area, including the grapes that Sonoma County is now famous for.
Today, Bennett Valley is home to a variety of properties, including single-family homes, condominiums, ranches, and vineyards. Residents praise the neighborhood for its bucolic feel and opportunities for outdoor activities.
"Though it feels rural, you are quick to downtown or Montgomery Village for great restaurants and shopping," said one of Pacific Union's top real estate professionals in Sonoma County, who also calls the neighborhood home. "We love to ride our bikes and run or hike into the park."
Bennett Valley backs up against Annadel State Park, where residents enjoy activities such as mountain biking, wildflower viewing, and fishing in Lake Ilsanjo. Bennett Valley Golf Course, the most popular place to tee off in Santa Rosa, presents another local source of outdoor entertainment, while others might prefer to sip a glass of Sauvignon Blanc at Matanzas Creek Winery.
Even though the neighborhood is less than five miles away from downtown Santa Rosa, residents don't even have to travel that far for basic shopping needs and can access a Safeway, a CVS pharmacy, and a Starbucks at Bennett Valley Shopping Center.
According to our real estate professional, another reason that families choose to move to Bennett Valley is due to its excellent schools. The Bennett Valley Union School District, which operates the two elementary schools in the area, scored a 901 of a possible 1,000 on California's 2012 Academic Performance Index.
In August, the median sales price for homes in the 95405 ZIP code, which includes Bennett Valley, was $415,000 – 2.5 percent higher than prices in Santa Rosa overall. Attesting to its popularity with the city's residents, months' supply of inventory (MSI) within the ZIP code is extremely slim, at just 1.0. Meanwhile, homes in the area have been selling for between 1 and 2 percent above asking prices since April.
(Photo: Flickr/Tom Moyer)