In news that bodes well for the Bay Area's high-flying real estate market, data collected by the United States Census Bureau shows that the region's median income in 2012 was the second largest in the nation.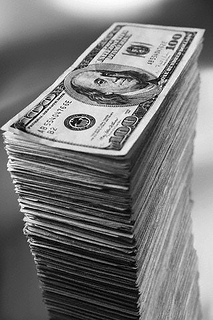 The agency's annual American Community Survey, which measures income and poverty levels across the country, found that the median income in the Bay Area was $74,922, second only to the Washington, D.C. region of the 25 U.S. metropolitan areas included in the survey. The median Bay Area income rose 1.8 percent from 2011, tied for fourth-largest annual gains in the nation. The region's ranking was unchanged from last year's survey.
The Bay Area's 2012 median income was 22 percent higher than California's median income of $58,328. Overall, the state's income level dropped a miniscule 0.3 percent from 2011 compared with the equally tiny national gain of 0.1 percent in the same time period.
So how do the Golden State's income figures compare to the rest of the country? California's numbers are 12 percent higher than the national median income of $51,371. The state ranks 12th in the country (including Washington, D.C. and Puerto Rico) in terms of earnings but is still 18 percent behind Maryland, which led the nation with a median income of $71,122.
While the news is mostly encouraging that the U.S. economy is getting back on track, income levels are still down in most states since 2000. The survey found that earnings decreased significantly in 35 states since the beginning of the century, for a national drop of 6.6 percent. In that same time period, median income levels in California sunk by 6.1 percent.
According to the Census Bureau, the recession that began in late 2007 could be to blame for the decline.
"The recession that occurred from December 2007 through June 2009 may be part of the reason for those significant decreases," states the survey.
The U.S. median income hit its pinnacle in 2007, when it reached $56,048. After 2007, income levels across the country began to drop, with decreases of more than 2 percent measured each year between 2008 and 2011. The period from 2011 to 2012 marks the first time that the national median income has improved since the beginning of the recession.
(Photo: Flickr/Rayana,,)