After two months of declines, unemployment rates for the most part held steady across the Bay Area as the fourth quarter began, mirroring California's flat job growth.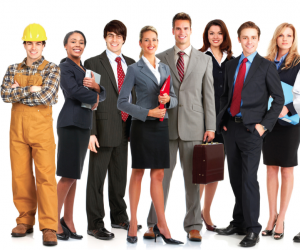 According to the California Employment Development Department's most recent unemployment report, jobless claims across the state were unchanged from September to October, remaining at 7.3 percent on a seasonally adjusted basis. The U.S. unemployment rate dropped to 5.8 percent in October, its fifth consecutive monthly decline.
Job growth was equally static throughout most of the Bay Area, with six of nine counties reporting identical unemployment rates to the previous month. San Francisco saw its unemployment rate drop 0.1 percent month over month, to close October at 4.3 percent on a nonseasonally adjusted basis. Unemployment also declined at the same rate in Santa Clara County, moving to 5.1 percent.
Jobless claims increased 0.1 percent in Sonoma County and are now at 5.0 percent.
Even with little to no job gains, all nine Bay Area counties currently boast unemployment rates lower than the state average. Four local counties had the smallest unemployment rates in California, with Marin County leading the pack at 3.9 percent. San Mateo County had the second fewest jobless claims in the state (4.1 percent), followed by San Francisco (4.3 percent) and Napa counties (4.4 percent).
The Bay Area remains the state's leading region for job growth, according to the Palo Alto-based Center For Continuing Study of the California Economy in its October jobs report. According to the organization's statistics, the San Francisco metro area has grown jobs by 3.6 percent so far in 2014, while employment has increased by 3.4 percent in the San Jose region.
Across California, the construction sector added about 34,000 jobs over the past year for a 5.3 percent gain, the largest of any industry for which the EDD provides breakout data. Healthy job growth in the construction sector is always a promising sign for the real estate industry, as it signals that demand for housing is driving the need for more workers. And with some of the lowest inventory levels in the state, we in the Bay Area will take all the new homes we can get.
(Photo: Flickr/Thompson Rivers University)