Here's a look at recent news of interest to homebuyers, home sellers, and the home-curious:
SAN FRANCISCO NAMED LEAST-AFFORDABLE CITY IN THE U.S.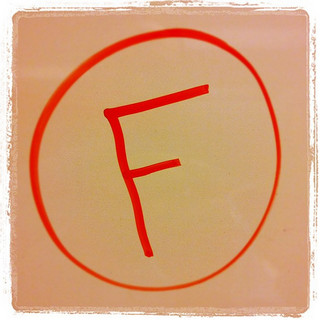 San Francisco earns A-plus grades on many counts, but housing affordability isn't one of them, a new study says.
Interest.com's 2014 Home Affordability Study has named San Francisco the least-affordable city in the U.S. for the second straight year. Although the study says that San Franciscans have the second highest median yearly incomes in the country, at $79,624, those residents earning that wage could only afford a $356,000 home — well short of the current median sales price of $770,000
San Francisco had the dubious distinction of garnering an F for affordability for the third consecutive year, along with San Diego and New York. The silver lining? The study's numbers show that home affordability in San Francisco crept up about 2 percent from last year.
---
MAJOR BAY AREA CITIES AMONG COUNTRY'S 10 SMARTEST
A high percentage of educated workers and a booming economy unsurprisingly go hand in hand, according to a new Forbes article, which ranks both the San Jose and San Francisco regions as among the country's 10 smartest.
According to the article, which orders metro areas based on three educational statistics, the San Jose region is the third brainiest in the nation, with nearly 47 percent of the population holding at least a bachelor's degree in 2013. The San Francisco metro area ranked No. 8 on Forbes' list, with about 45 percent of residents having earned a college degree. Both areas saw the number of college-educated residents increase by roughly 30 percent since 2000.
Forbes wrote that higher education is a must for anyone seeking to live in an expensive area of the country, noting "you do not want to come to the Bay Area today without a high-paying job requiring a good college degree if you expect to live a middle-class lifestyle."
---
HOME-FLIPPING ACTIVITY REACHES FIVE-YEAR LOW
As home price gains slow in many areas of the U.S., investors in search of a quick buck are backing off, pushing the number of home flips to its lowest level in more than five years.
According to a new RealtyTrac report, home flips – defined as those resold within a year of purchase – accounted for 4 percent of single-family home sales across the country in the third quarter, the lowest level observed since the second quarter of 2009. Home flips decreased on both a quarter-over-quarter and annual basis, with the average flipper netting about $76,000 per property.
Though high prices and low inventory levels are likely discouraging heavy flipping activity in most parts of the Bay Area. RealtyTrac says that flippers in San Francisco are pulling in more than $125,000 per home, one of the highest gross profits in the country.
---
SOLID UPTICK IN $1 MILLION-PLUS HOME SALES
High-priced home sales took a healthy jump in October while the lower end of the market declined, CNBC reports.
Citing data from the National Association of Realtors, CNBC says that U.S. sales of homes priced over $1 million grew by 16 percent year over year in October. During that same time period, sales of homes priced less than $100,000 declined by 6 percent.
The publication says that a strong stock market drove the uptick in $1 million-plus sales, while lower end-sales decreased because there are fewer distressed properties on the market.
(Image: Flickr/Robert Hruzek)