The amount of homes on the market increased modestly across the Bay Area as summer came to a close, while prices and sales volume headed in the opposite direction.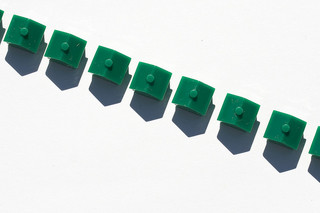 According to the California Association of Realtors' August home sales and price report, the months' supply of inventory (MSI) for single-family homes across the nine-county Bay Area rose to 2.6 in August, up from 2.4 in July and 2.3 from one year ago.
Across California, the MSI increased to from 3.8 in July to 4.0 in August, indicating that the statewide real estate market is beginning to reach a more balanced condition. Generally speaking, an MSI below 4 is considered favorable to sellers. It begins to skew toward buyers once it rises above 6.
Inventory expanded in every Bay Area county from July to August, although gains in most regions were slight. Napa County saw the largest month-over-month inventory spike, with the MSI moving from 4.8 to 6.7. In most counties, inventory was also up year over year, excluding Marin and San Mateo Counties, where the MSI declined.
Despite the trickle of extra homes for sale, five Bay Area counties still have the lowest supply in California. San Mateo County had the fewest available homes for sale in the state in August, with an MSI of 1.9. Alameda and Santa Clara counties tied for the second smallest MSI in California – 2.2 – followed by Contra Costa (2.4), Marin (2.8), and San Francisco (2.9) counties.
A few more homes on the market in August didn't translate into more sales, with sales volume down 10.6 percent from July across the nine-county region. Homes sales decreased in every Bay Area county from July to August, ranging from 27.7 percent in Napa County to 1.4 percent in Marin County. With the exception of Contra Costa County, sales volume is also down in all local counties from August 2013.
The median home sales price dipped 2.3 percent in the Bay Area from July to August, landing at $742,900. Seven counties saw the median sales price slip from July to August, with only Alameda and Santa Clara reporting slight appreciation.
But the modest month-over-month price declines were not enough to dethrone our local counties as the most expensive in California for homebuyers. San Mateo County had the highest median sales price in the state in August, at exactly $1,000,000. Marin County ranked No. 2, with a median sales price of $977,460, followed by San Francisco ($900,910) and Santa Clara ($865,000) counties.
(Photo: Flickr/Woodleywonderworks)