Pacific Union has been reporting on the recovery of our local real estate markets throughout 2013, but new, year-end figures put a total dollar amount to that extraordinary growth: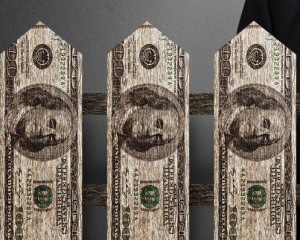 $252 billion!
That's the total estimated rise in home values across the Bay Area in the past year, compiled by data analysts at Zillow.
After years of recession and falling home values, the sharp rise in 2013 values represents a huge boost to our local economies, a welcome payback to homeowners, and a tip to buyers that prices will continue rising in 2014 and they would do well to close a deal sooner rather than later.
The 2013 figure follows a $154 billion rise in home values in 2012 and many hundreds of billions of dollars in losses from 2006 to 2011.
The San Francisco-Oakland metropolitan area posted a $159 billion increase in home values in 2013, nearly double the $88 billion rise in 2012. The area includes Alameda, Contra Costa, San Francisco, San Mateo, and Marin counties. Of the 30 largest metropolitan areas included in the study, San Francisco posted the second highest gains in the U.S., trailing only the Los Angeles area.
Home values in the San Jose area (Santa Clara and San Benito counties) rose $64 billion in 2013 and $56 billion in 2012. In Sonoma County they rose $16 billion in 2013 and $7 billion in 2012, and in Solano County they increased $9 billion in 2013 and $2 billion in 2012. In Napa County home values rose $4 billion in 2013 and $1 billion in 2012.
Further north, home values in Truckee (Nevada County) rose $2 billion in 2013 after increasing barely $100 million in 2012.
Nationwide, 2013 home values are expected to rise almost $1.9 trillion, a gain of 7.9 percent from 2012, according to Zillow. It marks the second annual gain after five years of declines.
(Image: Flickr/Tax Credits)