Another Christmas has come and gone, which means many of us here in the Bay Area may have taken a few extra days off work. It also means many folks will spend the next few days in jam-packed malls and stores, as they return not-so-perfect presents and redeem gift certificates.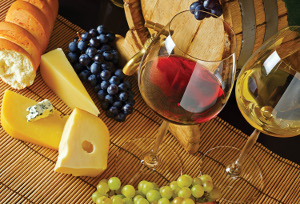 Others, however, are sure to prefer a mellower post-holiday experience, and nothing spells relaxation like a trip to the Wine Country.
Whether you're looking to sample wine and cheese, take a horseback ride, or simply have an enjoyable meal, Sonoma Valley has something to please. Take a look at our local real estate professionals' tips for the best spots in the region.
Bella Vita Sonoma
Best clothing and jewelry store: Bella Vita features eclectic vintage-style clothing and over-the-top jewelry made by a local designer.
Address: 457 First St. West, Sonoma
Best vineyard for wine tasting: Soak up some of the area's best pinot noir, chardonnay, and gorgeous Sonoma Valley views.
Address: 18596 Lomita Ave., Sonoma
Best place for horseback riding: Ride winding trails alongside world-class vineyards, towering redwoods, and bubbling creeks.
Address: 2400 London Ranch Road, Glen Ellen
Best breakfast: The huevos rancheros are so tasty that you'll be trying to figure out when to come back for more while you're still eating.
Address: 22900 Broadway, Sonoma
Best meeting spot for lunch or coffee: This old-fashioned general store has great sandwiches and serves up Blue Bottle coffee.
Address: 1190 E. Napa St., Sonoma
Best home-decor shop: Summer Vine lets shoppers take home beautiful Wine Country decor items; the tableware is especially lovely.
Address: 100 W. Spain St., Sonoma
Valley Wine Shack
Best store for wine tasting: Don't miss the $1 Wednesday tasting! Each week a different importer, distributor, or winemaker pours five to seven wines.
Address: 535 W. Napa St., Sonoma
Vella Cheese Company
Best place for Sonoma jack cheese: Simply the top spot to sample and buy Sonoma jack, which is similar to parmesan with a great flavor.
Address: 315 Second St. East, Sonoma