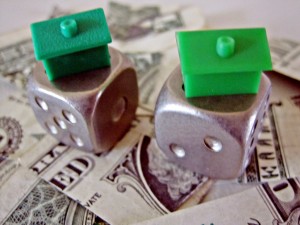 Home prices keep climbing in the Bay Area and California, and new April figures handily reflect that trend.
For the first time in nearly five years, the median price for a Bay Area home surpassed the half-million-dollar mark, clocking in at $510,000 last month, according to a DataQuick report.
That number was up a whopping 31 percent from $390,000 a year earlier, the San Diego-based real estate information firm said.
"There's somewhat of a perfect storm here, statistically speaking," DataQuick President John Walsh said in a statement. "The pent-up demand, the economy, interest rates, investor buying. Everything is in alignment right now, but that won't always be the case."
DataQuick attributed a little more than half of last month's year-over-year growth to price appreciation, saying the remainder was likely due to changes in the types of home sold. Sales of more expensive properties have surged in recent months, while foreclosure transactions are plummeting.
Contra Costa County saw the biggest leap in home prices, with its April median coming in at $397,500, up 37.7 percent from $288,750 in April 2012. Other Bay Area counties that recorded high price increases include Alameda (33.8 percent), Marin (29.3 percent), and Sonoma (23.5 percent).
Marin led the pack in April sales volume growth, which increased 18.2 percent in the North Bay county compared with a year earlier.
The DataQuick numbers mirror the solid gains Pacific Union reported in our April Real Estate Update, which also included the Tahoe/Truckee region.
April growth remained strong in Tahoe/Truckee, with the median sales price for single-family homes reaching $517,000 after three straight months of increases from a low of $399,000.
Robust demand and low housing inventory are also pushing up prices around the state. In April the median sales price for a single-family California home topped $400,000 for the first time in five years, the California Association of Realtors reported.
We expect the strong growth to hold steady this year, with price appreciation of 4 to 9 percent in Bay Area markets.
And we're not alone — a recent CoreLogic report predicted 6.3 percent price growth in San Francisco this year and annual increases of 3.9 percent in U.S. home prices through 2017.
(Photo by Images_of_Money, via Flickr.)