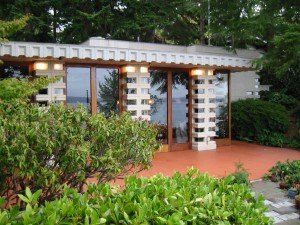 Here's a look at recent news of interest to homebuyers, home sellers, and the home-curious:
REPORT: HOME PRICES TO KEEP RISING
U.S. home prices shot up 7.3 percent in 2012 for their strongest growth in almost seven years, according to a new report.
The CoreLogic Case-Shiller Indexes, released Thursday, also predicted U.S. home prices would rise at an annual rate of 3.9 percent through 2017.
"We expect strong buying activity this spring will lead to stabilization of home prices in most lagging markets, resulting in rising home prices in nearly every metro area by the end of 2013," David Stiff, chief economist for CoreLogic Case-Shiller, said in a statement.
San Francisco home prices beat the national numbers in growth, rising 13 percent in 2012, according to CoreLogic. The company estimated prices would rise 6.3 percent in San Francisco this year.
---
APRIL HOME INVENTORY UP OVER MARCH, DOWN FROM 2012
The national inventory of homes for sale inched up 4 percent month over month in April as the buying season picked up, but fell 13.5 percent from a year earlier.
The latest data from Realtor.com also showed U.S. homes remaining on the market for about 81 days last month, an 11 percent drop from April 2012.
Those numbers were significantly lower in the Bay Area. Homes stayed on the market for a median of just 15 days in Oakland, down 55 percent from last year, and 28 days in San Francisco, a 40 percent decrease from April 2012.
In Oakland the number of listings reached 2,314 last month, up more than 10 percent from March but down 46 percent from a year earlier. Similarly, San Francisco saw its April listings increase nearly 11 percent over the previous month but drop 31 percent from a year ago.
---
HOUSING STARTS DOWN, PERMITS UP
In a bit of mixed news, April housing starts fell 16.5 percent from March numbers, but requests for new building permits jumped to a nearly five-year high.
Housing starts on privately owned homes, condos, and apartments reached a seasonally adjusted rate of 853,000 in April, the U.S. Department of Commerce reported. While that figure was down from the revised March estimate of 1.02 million, it came in 13.1 percent above the April 2012 rate of 754,000.
Meanwhile, builders took out permits at a rate of 1.02 million, 14.3 percent above the March rate and a whopping 35.8 above April 2012 numbers.
"Permits (make) the slide in housing starts look less of a worry," Chris Rupkey, chief financial economist for the Bank of Tokyo-Mitsubishi in New York, told the Los Angeles Times.
---
PERKS, DRAWBACKS TO OWNING A FRANK LLOYD WRIGHT HOME
With some 20 Frank Lloyd Wright homes on the market in eight states, fans have a rare opportunity to buy a property designed by America's most famous architect.
And while living in a Wright home can certainly be a stunning, light-filled, and historically interesting experience, there are some pitfalls, The Wall Street Journal reports.
Many of the homes, built between the 1890s and 1950s, have issues with flooding or boast architectural features that make installing modern amenities nearly impossible. And in some cases, homeowners find their ability to make alterations limited, thanks to conservation rules.
(Photo of Seattle Frank Lloyd Wright home by Keith Daly, via Flickr.)