As is common in most other major U.S. metropolitan areas, Bay Area highways are susceptible to traffic jams and bottlenecks. But thankfully, both San Francisco and Oakland rank high for walking, biking, and public transportation, a factor that helps increase a city's livability and desirability and in turn drives real estate demand.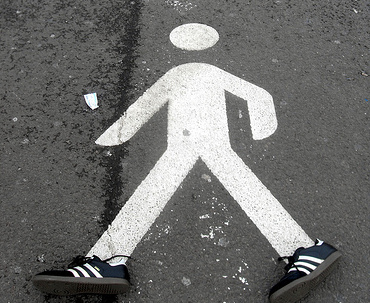 WalkScore, an online service that ranks cities and neighborhoods based on amenities within a quarter-mile distance from homes, rates San Francisco as the third most walkable city in the U.S. of the 141 included in its rankings, with an overall score of 83.9 of a possible 100. According to the company, San Francisco is the highest-rated West Coast city for walkability.
Oakland ranked as the 11th most walkable city in the country, with a score of 68.5, and is the third-highest-rated city on the West Coast, behind Seattle.
The three San Francisco neighborhoods with the highest walkability scores are all located in the city's densely packed northeastern corner: Chinatown (100), the Financial District (99), and Downtown (99). In Oakland, the three most walkable neighborhoods are found in the central part of the city: Civic Center (98), Chinatown (97), and Downtown (97).
Walk Score also calls San Francisco the third most bike-friendly city in the U.S., with a Bike Score of 70. Since the company's scoring methodology accounts for terrain, San Francisco's most bike-friendly neighborhoods are ones that lack the city's famed hills: South of Market (96), the Mission, (94), and Yerba Buena (93).
In terms of access to public transportation, San Francisco ranks No. 2 in the U.S., with a score of 80.5., slightly behind New York City. Six San Francisco neighborhoods received perfect Transit Scores as calculated by the company: Chinatown, the Financial District, Downtown, the Tenderloin, Yerba Buena, and South Beach.
Walk Score rates Oakland's access to public transportation as the nation's 13th best, giving the city a Transit Score of 54.3. Not surprisingly, Oakland's top three neighborhoods for public transportation lie within close proximity of one of the city's two downtown BART stations.
(Photo: Flickr/Mohamed Yahya)