As Californians come to grips with the severity of the current drought, it may be time to explore options that even a year ago would have been unthinkable. Maybe even … artificial grass?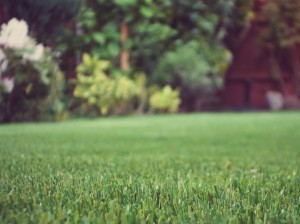 With Gov. Jerry Brown's call for mandatory water restrictions, utilities across the state are imposing limits on the amount of water available for nonessential purposes such as lawn care, which accounts for more than one-third of urban water use.
Southern California communities face the most rigorous restrictions, but several in the Bay Area could be forced to cut water consumption by 28 to 36 percent, including Sonoma, Benicia, Antioch, and Hillsborough, to name just a few.
With the possibility of even more heavy-handed measures in the future, artificial grass has already started to appear outside homes across the Bay Area, and The New York Times reported last week that business is booming for synthetic turf suppliers and installers.
The Times quoted a Folsom resident, Michelle Kwek, whose family spent $4,000 to lay down 600 square feet of artificial grass in their backyard. "I'm not embarrassed to say I have a fake lawn, although a few years ago I might not have wanted to say it," Kwek told the publication. "Everyone wants to do their part and be more water conscious."
Artificial grass doesn't come cheap; it can cost $8 to $15 per square foot. But subtract the cost of water and maintenance and the price becomes more competitive. And industry representatives say artificial grass has made huge advances from the prickly AstroTurf of previous generations.
Homeowners should check with local authorities and homeowner associations, however, before replacing their natural lawn. Some communities may prohibit artificial grass for aesthetic reasons or because it can be harmful to the environment — the material is not easily recycled, may not absorb rainwater, and does nothing to improve the soil underneath.
Still, artificial grass, even in limited uses, can offer new landscaping options to homeowners trying to conserve water. A number of companies are active in the Bay Area; an Internet search for "artificial grass Bay Area" will reveal more than a dozen such firms.
(Image: Flickr/Perfect Grass)