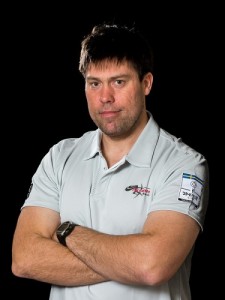 We at Pacific Union are deeply saddened by the death of Andrew "Bart" Simpson, a sailor with Artemis Racing, who died Thursday in a training accident in San Francisco Bay. He was 37 years old.
Pacific Union is a partner and supporter of the Artemis Racing team, which is the challenger of record for the 34th America's Cup this fall in San Francisco. Our thoughts and prayers are with Simpson's family, friends, and teammates.
According to Artemis Racing, Simpson, a British double Olympic medalist, was one of the 11-man crew aboard Artemis Racing's AC72 catamaran when it capsized Thursday afternoon during training.
Simpson was trapped underneath the boat. Numerous attempts to revive him failed.
"The entire Artemis Racing team is devastated by what happened," CEO Paul Cayard said. "Our heartfelt condolences are with Andrew's wife and family."
Simpson was one of a cadre of athletes who epitomized the elite performance of the Artemis Racing program. According to Wikipedia, Simpson won a gold medal at the 2008 Summer Olympics in Beijing, as crew for skipper Iain Percy in the Star class. The Yachting Journalists' Association named him Yachtsman of the Year for 2008, along with Great Britain's other gold medal-winning sailors from the Beijing Olympic Games.
Simpson competed again at the 2012 Olympic Games, once more in the Star class, and won the silver medal.
Other accolades Simpson earned included first-place finishes at the 2010 World Championships and the 2009, 2011, and 2012 World Cup. Simpson was appointed Member of the Order of the British Empire (MBE) in the 2009 New Year Honours.
Born in Chertsey (Surrey), England, Simpson made his home in Sherborne (Dorset). He started sailing at the age of six in a Seafly dinghy with his father in Christchurch in Dorset. At age seven, he began racing Optimists and started Lasers at the age of 13.
Educated at Pangbourne College in Berkshire, his hobbies included supporting English football team Tottenham Hotspur, the financial markets, economics, and spending time with his wife, family, and friends.
He is survived by his wife, Leah, and son, Freddie.
(Photo courtesy of Artemis Racing.)