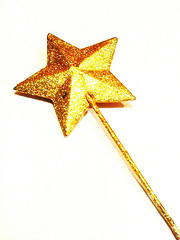 This month's $26 billion mortgage settlement was aimed, in part, at stabilizing the housing market, which despite rising indicators elsewhere remains a weak spot in the nation's economy.
Not too long ago, Fed chairman Ben Bernanke singled out housing as an anchor weighing our recovery down by noting, "The state of housing and mortgage markets may also be holding back the recovery of our financial system and the normalization of credit conditions."
The settlement was vigorously championed by President Obama, who said it was good not just for families, but for neighborhoods, communities, and the economy as a whole.
California in particular seems to be in line for some generous payouts, including more than $850 million for homeowners current on payments but underwater on their loans (a familiar scenario to many).
But whether this is the miracle cure that will solving all housing ills remains to be seen and is a subject of debate in the mainstream press.
Consider these thoughts:
New York Times: Some experts questioned whether the accord would do much to stabilize the housing market and its glut of millions of foreclosed homes.
Wall Street Journal: Officials cautioned the deal wouldn't be a panacea for the ills facing the housing market. But they said the agreement offered the chance to permanently reshape the way banks deal with borrowers at risk of foreclosure, through a broad set of new standards and an independent monitor to ensure compliance.
USA Today: Borrowers collectively owe $700 billion more on their mortgages than their homes are worth. The principal forgiveness is not going to be enough to generate a significant and sustained housing market recovery.
Wall Street Cheat Sheet: What homeowners need is a bottom to shrinking prices, so that potential buyers will stop waiting to purchase properties, and act. This settlement's impact on the problem can be seen as encouraging; so far as it prevents or lessens the rate of foreclosures (distressed sales), it should help to keep inventories from being overwhelmed by the supply of much cheaper properties.
Los Angeles Times: Housing experts say the settlement probably will lead the banks to pick up the pace of foreclosures, which they have kept in low gear because of the pending settlement. That will produce pain for homeowners and could push prices down further — at least temporarily. But clearing up the foreclosure backlog created by federal and state investigations should help heal the real estate market.
Clearly, even the optimists don't see the mortgage settlement as a magic bullet. So if you're considering entering the market, how do you do it wisely in these challenging times?
We have a few suggestions.
1. Pursue any real estate investment decisions with seasoned, active real estate and mortgage professionals.
2. First and foremost, consider the environment and attributes of a home that best fit your family's current needs.
3. Assess whether you can improve the home over time to meet new needs — and increase its value.
You can consider the possible appreciation of your home as an investment in a likely inflationary time.
The recent mortgage settlement will likely cause many more splashes in the news, but the strategies outlined above will likely create more happiness and appreciation for your family than anything the U.S. government may introduce.