Exciting Week & We Need a Larger Shovel
5:04AM PST
Team –
Exciting week coming up.
We are likely finishing the most amazing Q1 housing market in US history. I know you are still running 24/7 with your clients. I also hear from you on how frustrating the buyer experience can be. The fiscal and economic stimulus our government has invested in our economy is truly unprecedented. This week in Pittsburgh, PA, President Biden will likely unveil a new $3 trillion infrastructure proposal.
The $3 trillion is rumored to be categorized in two buckets:
Traditional Infrastructure at $2 trillion for roads & bridges, clean energy, broadband/5G technology, and general growth.
Family Infrastructure at $1 trillion for universal pre-K care, free community college education, childcare programs, national family leave programs and related issues. These programs could take 120 to 180 days to negotiate through Congress, but the massive sense of commitment is unprecedented in our lives. The risk/downside that you see daily in economic reports are inflation, interest rates etc. and how this will impact our markets.
Real estate has always been an exceptional hedge on inflation. Get some!
Two visuals caught my attention on my "bike that goes nowhere" readings last week.
First, the excitement surrounding the pace of the vaccine deployment has people starting to plan travel again. An interesting concept seems to be swirling around a Vaccine Passport. Will we be required to carry proof of a vaccine to travel?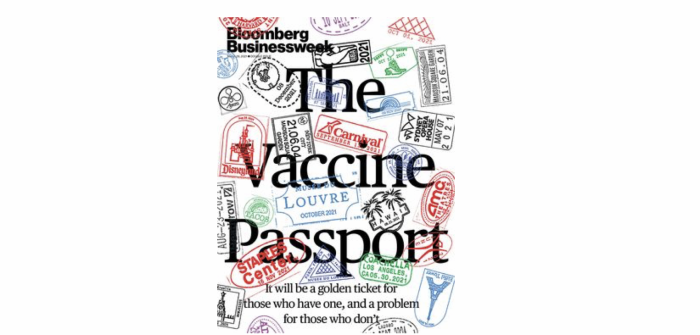 On a lighter note, I am not a naval engineer, but in my humble opinion they need a bigger backhoe down at the Suez Canal.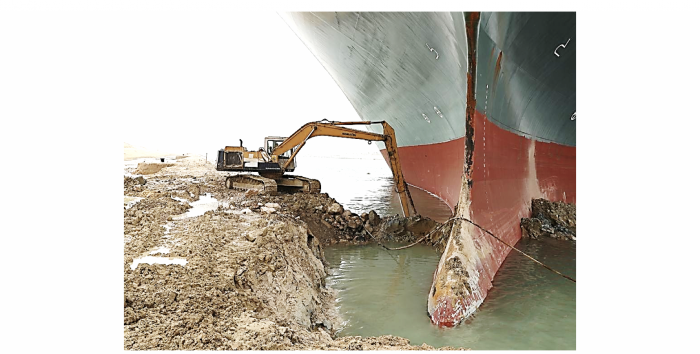 This is Where We Are Now.
Mark A McLaughlin