My Sunset on the Horizon
Dear Colleagues:
For twenty-four people, this journey started in Marin County in September 2006 – sunrise so to speak! Our journey was joined by many of you to ultimately create a CA powerhouse in Pacific Union International and Chartwell Escrow–a blending of ten acquisitions, cultures, people, successes and traditions.
Over the past 15 years, we stretched, excelled, tackled challenges, survived several crises, embraced change, created opportunities and set records.
In 2018, we began our journey with Compass, the industry leader! Compass empowers and embraces agents and our professional staff. Delivering the finest technology, escrow, title and soon mortgage services for you to reach your personal best—yet again!
My sunset from this journey is now on the horizon and I will depart my full-time role on September 30, 2021. Thereafter, I will be available as needed to Compass as a Strategic Advisor.
I leave knowing our business and your performance is the best shape it has ever been. We have grown over 25 percent since 2018 and we deliver the highest level of service in our history during one of the most trying times. Congratulations to each and every one of you!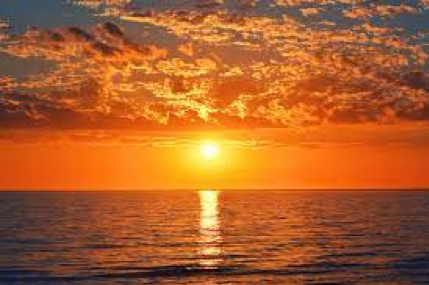 I vividly recall my first regional meetings around the Bay Area with Pacific Union in the Fall of 2009. These were the most important job interviews of my life. I needed you more than you needed me. Same is true for The Mark Company, Empire Group, John Aaroe Group, Partners Trust, Gibson International and the escrow businesses, people and passions that joined our vision. We all needed each other!
It is my hope I walked this walk for the last twelve years. I have always believed, "get the people right or nothing else matters."
I have learned more from all of you than you could ever imagine. I will miss this team and know it's irreplaceable – a unicorn of a different kind.
Compass has amazing vision and sets a ferocious pace. Such a pace that at times it's only appreciated after you pass a milepost vs. while you are approaching it. Growth, technology and tools before you know you need them. Please embrace this pace, absorb what you can, when you can–you will be better for it!
When you think of my departure, please know I am at the age and time in my life that it's only appropriate for rising stars to take over day-to-day operations. My journey will certainly continue, but more likely in strategic roles lending my vision and experience to emerging or transitioning businesses.
Monique and I moved to Jackson, WY and are remodeling the home we bought in Q4 '20. I hope to catch up to her on the number of ski days [72] she had this past year. I will soon be more actively working on a few investments we have made and will look to make several more.
I will be moving around our CA operations in the coming weeks–I look forward to connecting eye-to-eye.
You will be able to join my blog or find me at McLaughlinVentures.com, mark@mclaughlin-ventures.com or 415-699-5906.
I am grateful for your trust. Cheers to a journey I will never forget!
This is Where we are Now.
Thanks!
Mark
P.S. – Remember where the magic happens.