Los Angeles Greater Area
The temps may not be crisp yet, but the fruit sure is—and there's nothing like a ripe and ready orchard to give you that autumn feeling. (Surprised? We'll have you know California is the second largest apple exporter in the country.) Your adventure is as close as Oak Glen, home to several apple farms that welcome picking. Here's a guide, complete with all the sweet, shiny details.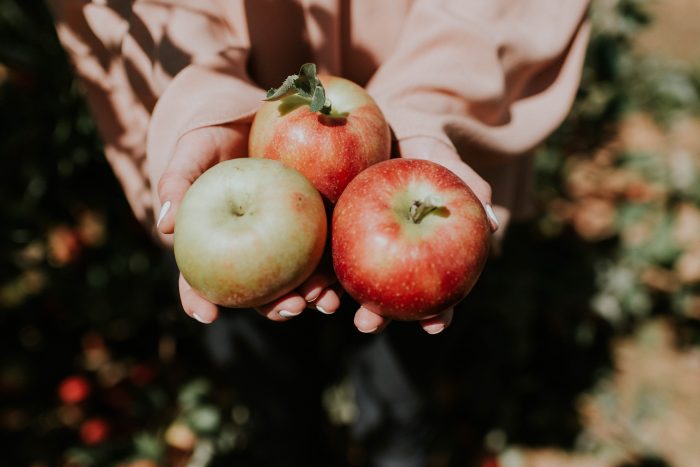 The fragrant bakeries of Little Armenia
From stuffed bread filled with cheese, spinach, and cabbage to leavened doughs topped with ground beef spread and baked in gigantic ovens, there's so much to fall in love with. The best part: all these bakeries are within a radius of little more than a mile. Time for a carb tour you'll never forget. Because, of course, you'll be back.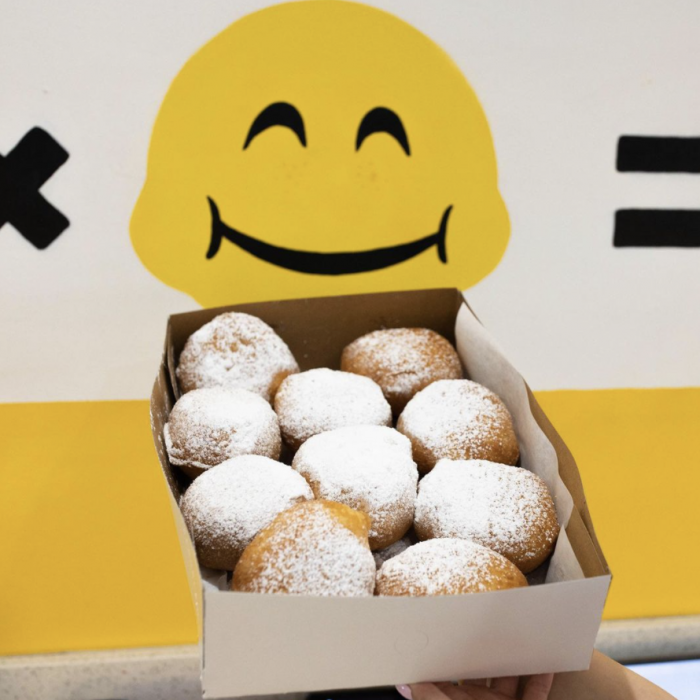 Even the most passionate foodies from Seoul are blown away by the food in Koreatown. But to an uninitiated Angeleno, the sheer variety can be overwhelming, especially if you don't have a guide. Well, now you do. Here's your key to taking the mystery out of Korean cuisine—and taking the plunge into some of its most awesome eateries.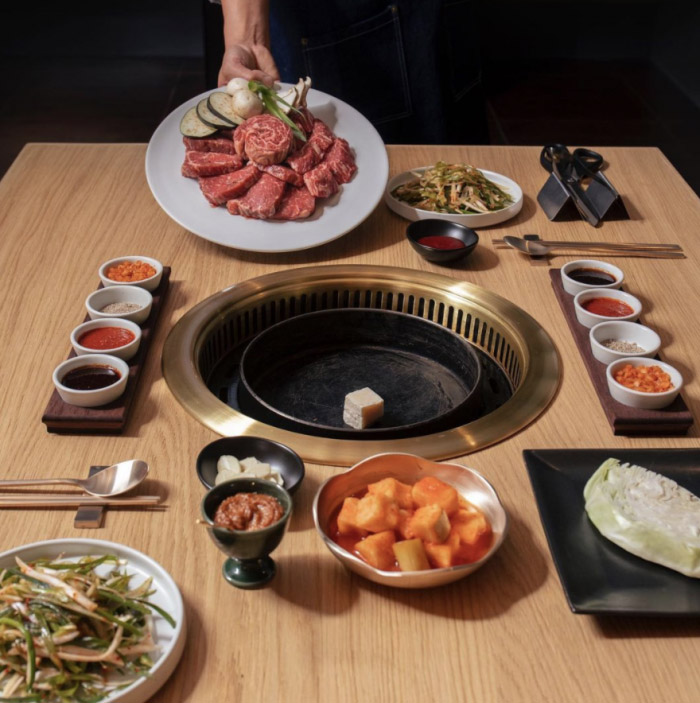 These days, patio eating is popping up everywhere. Some places involve fast and easy setups. Others are truly charming spaces. Some have been around long before open air service became a thing. But these restaurants have made outdoor dining an art form, with ambience for days. From Pasadena to the beach, Baldwin Hills to Burbank, here's what we mean.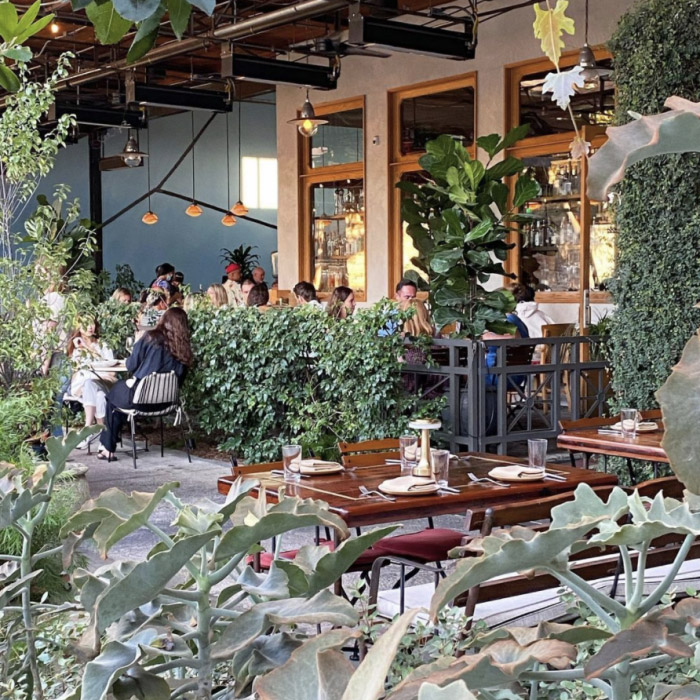 ---
San Francisco Bay Area
A film fest like no other
Featuring portraits of refugees, many LGBTQIA+, Night Watch aims to raise awareness for vulnerable populations forced to flee their home countries to seek asylum in the U.S. What makes it remarkable is the images will be displayed on a 20-foot-wide LED video screen mounted on a barge that will navigate the waters of the San Francisco Bay for three straight nights. Look for the display Sept. 17–19.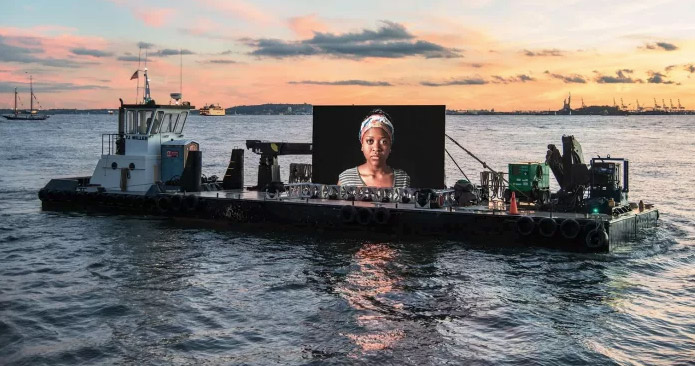 Forget the bands. Outside Lands released its much anticipated food lineup, which features more than 85 Bay Area born and bred restaurants, in addition to 40+ local wineries and 30 craft breweries. Among the eateries dishing out delicious bites at San Francisco's largest music fest are A16, Chef Smelly, Koja Kitchen, Nyum Bai, and Ayesha Curry's International Smoke. There'll be some tunes too.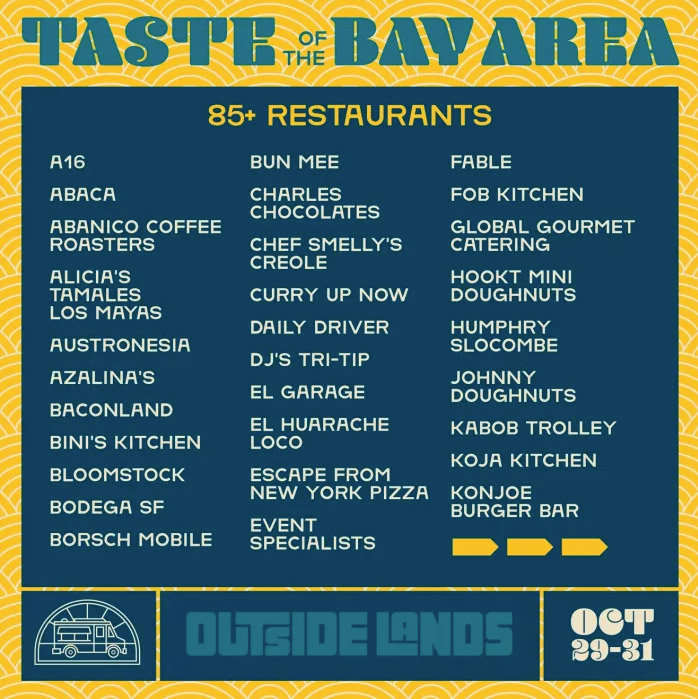 The oldest continuously running Italian heritage parade and festival in the United States is back, in person, this fall. Organizers for the San Francisco Italian Heritage Parade announced the news in the Chronicle, which would make the North Beach to-do the first major parade to happen in S.F. since the start of the pandemic.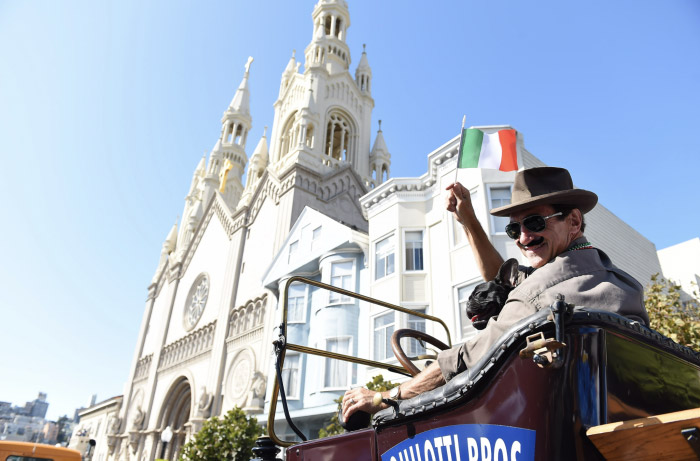 It's now a staple around the world, but sourdough bread first arose out of San Francisco during Gold Rush times when miners would bake it using natural leavening. Here are 16 bakeries around the Bay Area where you can get crispy-on-the-outside, pillowy and just-a-touch sour on the inside versions of this local treasure fresh from the oven.