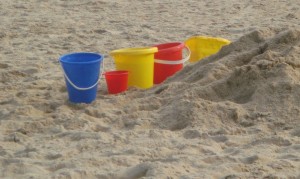 Weekend getaways and summer vacations are good at reviving your spirits. Turns out they're good at reviving the housing industry, too.
Vacation-home sales are one of the bright spots in the current recovery. Buyers here in the Bay Area and across the country are taking advantage of bargain prices and rock-bottom mortgage rates to snap up second homes as vacation retreats and investment opportunities.
Our real estate professionals here at Pacific Union International say they're seeing a noticeable rise in second-home purchases in the Bay Area, and the National Association of Realtors is reporting a similar trend.
Nationally, investment-home sales surged 64.5 percent to 1.23 million in 2011 compared with the year before, and vacation-home sales rose 7 percent to 502,000. Vacation-home sales accounted for 11 percent of all transactions last year, up from 10 percent in 2010. Investment sales jumped to 27 percent from 17 percent.
The outlook for 2012? More of the same – and then some.
"We're definitely seeing an uptick in people buying vacation homes and other second homes, and we expect that will continue," says Jill Silvas, the branch executive for Pacific Union's Sonoma Valley region.
"For years now, a good percentage of our sales in the Sonoma Valley have been second homes – people living in San Francisco, for example, who come up to Sonoma County in the summer and on weekends," Silvas says.
"Recently though, we've been seeing more investor types. People are buying second homes that they can use but also rent out on the Internet."
Such buyers, Silvas says, often take advantage of websites such as Sonoma Valley Escapes, HomeAway, and VRBO, which allow homeowners to rent their second homes for weekends or weeks at a time to out-of-town visitors.
"Using these Internet sites," she says, "helps make a second home affordable."
(Photo courtesy Sweetviscape, via Flickr)