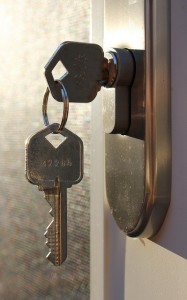 The age-old real estate quandary of whether to buy a new home or sell your existing property first can prove tricky in any market.
But in the Bay Area's current highly competitive seller's market, some buyers may worry about their prospects of landing a new house — or even finding a temporary place to rent — once they've sold their current home.
"What we're finding is inventory is staying level because sellers don't see where they're going to go," said Ellen Anderson, senior vice president and regional manager for Pacific Union's Contra Costa County offices. "They're holding their homes off the market because they just don't see enough to choose from."
In Contra Costa County, rentals are costly and scarce these days — and usually require a one-year commitment, making them unappealing as a temporary solution for move-up buyers, Anderson said. Move-up buyers already own a home and are looking for a new higher-priced property, typically thanks to a growing family or greater personal wealth.
And given the competitive nature of the current real estate market, "no one is going to want to accept an offer from a buyer who has a house to sell because that's a huge contingency," said Jill Silvas, vice president of Pacific Union's relocation services and branch executive for our Sonoma Valley offices.
"There's always an option for a seller to put into the contract that the closing of their house is contingent upon them finding a replacement property, but a buyer might be a little leery about making an offer on a house like that," Silvas said.
However, some buyers will agree to let the seller stay put beyond the close of escrow if they really love the property, Silvas noted.
"RENT-BACKS" GROWING IN POPULARITY
Indeed, we've seen rent-backs — in which a buyer lets the seller rent back the home for a fixed period after the closing — becoming more common in inventory-constrained San Francisco and throughout the Bay Area. With numerous buyers vying against each other for few available properties, it's increasingly possible for sellers to negotiate such deals.
"In an inventory-constrained market, there certainly are buyers who are bending over backwards," said Patrick Barber, president of our San Francisco region. Nonetheless, sellers should be careful about demanding too much since "every offer is price and terms, and the better the terms, the more enticing it is for a buyer," he said.
And even when the buyer is amenable to a lengthy rent-back, such a deal may not be possible under the terms of the loan.
SELLING FIRST, "MOST CONSERVATIVE APPROACH"
While some move-up homeowners are banking on their ability to sell fast in the current market, it's always less financially risky to unload your existing home before buying a new one, Barber said.
"You've got people who are trying to be tricky – they're finding a place and going into contract and then they're trying to get their own property sold fast," he said. "The most conservative approach is always to sell your property first unless you're in the enviable position of being a person who can afford two homes and money is not an object."
FINANCING OPTIONS FOR MOVE-UP BUYERS
Still, for those intent on buying a new home before selling their existing property, there are some options, said Gordon Friedman, a San Francisco mortgage advisor.
In many cases, move-up buyers who have enough income to cover two mortgages but lack the cash for a down payment can take out a line of credit on their existing home, providing they have sufficient equity, Friedman said.
The homeowner should apply for the line of credit at least 30 to 60 days in advance of making an offer on a new home to ensure sure the money is available when needed, Friedman said.
"Bridge loans" specifically designed to help move-up buyers afford a down payment on a new home before selling their old property are somewhat less common in the Bay Area.
Pacific Union partner RPM Mortgage offers bridge loans to buyers who have at least 30 percent equity in their existing home, including the current mortgage and the amount of the proposed bridge loan.
Payments on the bridge loan don't begin until the buyer closes on the new home.
Buyers who lack sufficient income to cover payments on two properties – and haven't taken out a bridge loan — also may choose to rent out their current home to tenants after finding a new house.
Lenders will generally exempt such homeowners from the usual requirement for a two-year landlord history and let them use a portion of rental income from their "departing residence" to qualify for a new mortgage, Friedman said.
Such an exemption requires that the applicant have 30 percent equity in the rental home, an executed lease, and proof of a deposit from the tenants, he noted.
TIME IS RIGHT FOR MOVE-UP BUYERS
Even though the prospect of finding a new home can seem daunting in a competitive market, we believe sellers looking to trade up to higher-priced homes are in an enviable position today.
For one, price appreciation generally starts at the bottom and moves up in a recovering market. That means sellers often can get a higher price for their home while locking in savings as they trade up to a more expensive property.
And even when price appreciation remains flat across the market, trade-up buyers stand to make significant gains.
So what's the solution if your property sells before you can find a new home?
"It could be short-term rentals; it could be moving in with parents; it could be summertime, and, 'Gee, this is a great opportunity for us to have a place up in Sonoma while we scour the market in San Francisco,'" Barber said. "I've literally seen people move into hotels and just wait.
"You've got the money in the bank and now when you go shopping, you don't have any trepidations."
(Photo by Woodleywonderworks, via Flickr.)