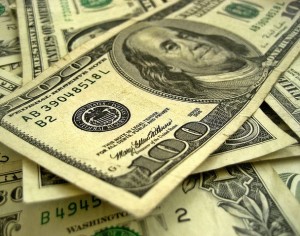 Have you thought about refinancing your mortgage to lock in a lower rate?
More than 7 million U.S. homeowners could benefit from refinancing their mortgage and reducing their monthly loan payments, according to Black Knight Financial Services, a data analytics and technology firm, but it's important to act fast, before interest rates creep higher.
"Black Knight looked at the population of borrowers whose current interest rates – as well as credit scores and loan-to-value ratios – mark them as good candidates for refinancing," Trey Barnes, Black Knight's senior vice president of loan data products, said in a report released earlier this week.
"In February 2014, there were approximately 4.1 million borrowers who could both benefit from and potentially qualify for refinancing their mortgages," Barnes said. "Through a combination of declining interest rates and increased equity among borrowers driven by home price increases, an additional three million borrowers now meet the same broad-based eligibility criteria as compared to one year prior.
"As of the end of February 2015, there were a total of 7.1 million potential refinance candidates," he said.
For more than a year, interest rates have been hovering at just a few percentage percentage points above the record low of 3.31 percent for a 30-year fixed-rate mortgage (set in November 2012). On Thursday, 30-year mortgages averaged 3.66 percent, according to Freddie Mac, although economists widely expect rates to start climbing appreciably higher this summer.
Barnes noted that "if interest rates were to rise by just half a percentage point, 3 million borrowers would fall right back out of the running as far as benefiting from refinancing their mortgages."
The advice about refinancing sooner rather than later applies equally well to would-be homebuyers in the Bay Area. Even with the solid rise in home prices in the region over the past two years, exceptionally low interest rates make homebuying a bargain over the life of a 30-year mortgage.
Talk with a real estate professional for help refinancing your mortgage or for getting a home loan. Also, Pacific Union's mortgage partner, Mortgage Services Professionals, can offer loan advice and consultation to help secure the best financing for your needs.
(Image: Flickr/401(K) 2012)