Here's a look at recent news of interest to homebuyers, home sellers, and the home-curious.
THREE BAY AREA MARKETS LEAD U.S. FOR QUICKEST SALES TIME
For-sale signs are coming down just as quickly as they go up across the Bay Area this spring, with homes in three local metro areas selling at the fastest clip in the U.S.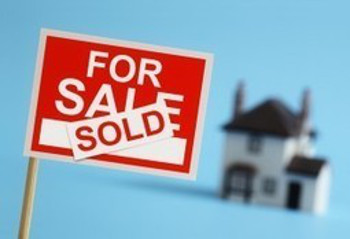 Data from the National Association of Realtors shows that homes in San Jose stayed on the market a median 22 days in March, making it the fastest-moving market in the country. Homes in San Francisco sold in 26 days, second speediest in the U.S., followed by Santa Rosa, where properties left the market in 32 days. Across the U.S., homes sold in 89 days, 13 percent faster than one year ago.
According to NAR Chief Economist Jonathan Smoke, buyers in coveted housing markets like the Bay Area "should expect substantial competition," especially for homes that are fairly priced.
---
SAN FRANCISCO HOME PRICES UP MORE THAN 100 PERCENT SINCE TROUGH
Home prices in the San Francisco metro area have cooled substantially on an annual basis but are up big since the bottom of the market, a recent RealtyTrac report says.
Home prices in the San Francisco-Oakland-Fremont region increased by 10 percent year over year in February compared with the 30 percent annual appreciation recorded one year ago, according to the company. Still, prices in the region have grown by 115 percent since the market's trough, the third largest such gains in the U.S.
Residential real estate prices in San Jose have also made big strides, increasing 90 percent since the bottom of the market. RealtyTrac says that San Jose was one of 17 U.S. metro areas where the median home sales price peaked in 2014, reaching $714,750.
---
CALIFORNIA DROUGHT COULD STALL HOUSING CONSTRUCTION
California's four-year drought is forcing residents to cut back on water consumption, but it may also cause housing construction activity in inventory-starved areas of the state to slacken.
In early April, Governor Jerry Brown ordered all Golden State residents to reduce water usage by 25 percent, the first time that California has ever imposed such a restriction. Richard White, a history professor at Stanford University, told The New York Times that he believes the lack of precipitation could impede construction in the state's major urban centers.
"It's going to be harder and harder to build new housing without an adequate water supply," White told the publication. "How many developments can you afford if you don't have water?"
Still, the drought shouldn't impact the state's booming economy, said Los Angeles Mayor Eric Garcetti, who pointed out that desert cities such as Phoenix and Las Vegas have thrived despite their perpetually dry climates. Allan Zaremberg, president of the California Chamber of Commerce, agreed.
"The rest of the economy is managing it, learning how to deal with it," he said.
---
2015 HOME SALES WILL BE THE BEST IN 8 YEARS, PREDICTS FREDDIE MAC
A bone-chilling winter and sluggish economic activity have prompted economists at Freddie Mac to downgrade their 2015 forecast, though the company still predicts that the year will see the most homes sales since 2007.
In its April 2015 U.S. Economic and Housing Market Outlook, Freddie Mac says that the U.S. economy should grow by 2.6 percent this year, revised from a previously projected 2.8 percent. The cold winter in much of the country caused housing starts to slow a bit, though it didn't change Freddie Mac's forecast of 5.6 million home sales in 2015.
Despite the weather and the economic slowdown, Freddie Mac Chief Economist Len Kiefer said the company remains upbeat about the housing market, thanks to low mortgage rates and a rise in purchase applications and pending home sales.

(Image: Flickr/Carlos Newsome)