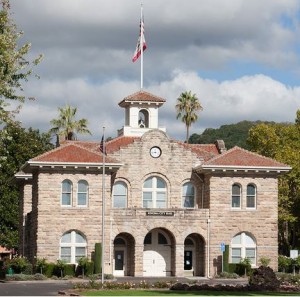 The city of Sonoma is careful to protect its rich historic legacy.
Sonoma Plaza, with the stone City Hall at its center, was the scene of the Bear Flag Revolt in 1846, and the 1823 Mission San Francisco Solano stands nearby. The retail district surrounding the plaza is studded with ornate buildings from the early decades of the last century.
That history is also reflected in Sonoma's East Side neighborhood, just beyond the plaza, where adobe-brick houses sit alongside Victorian and Craftsman homes that are themselves relics of an earlier age.
Many East Side homes are located in what some residents call the "golden rectangle," bounded roughly by East Napa Street, Fifth Street East, East MacArthur Street, and Broadway. Residents here are able to keep the car parked and walk to some of the finest amenities of downtown Sonoma — restaurants, retail shops, the Sebastiani Theatre, and historic sites.
Many of the "newer" homes in the neighborhood were built between the 1920s and the 1950s, and as such, have mature landscaping and present a well-maintained, homogenous streetscape that is rare in many cities today.
Even some of the newest homes on the East Side look like they've been there for generations. The Armstrong Estates development features newly built luxury homes in classical styles, with extra attention paid to period details. Built-to-order homes there sell for $2 million and higher, with half of the 53 homes sites completed, many of them in the Craftsman style.
The East Side is popular among retirees, and many residents keep second homes in the neighborhood — but there are plenty of families with young children as well. Prestwood Elementary School is in the neighborhood, at 343 E. MacArthur St., and Adele Harrison Middle School and Sonoma Valley High School are nearby on Broadway.
Not surprisingly, East Side homes are some of the most desirable in the city. Turnover is relatively infrequent, and homes that are priced fairly sell quickly.
Home values dropped less in the East Side than in other Sonoma neighborhoods during the recent housing market troubles and have since rebounded.
"The real estate market in the East Side is strong in all aspects," according to one of Pacific Union's top real estate professionals in the Sonoma Valley region. "We're seeing a resurgence of buyer interest, and they're doing more than just looking."
Typical homes in the neighborhood sell for $700,000 to $800,000, with high-end properties going for $1.3 million and higher.
"We have lovely homes here — bungalows and quaint older homes — and they're within walking distance to the plaza," our real estate professional said. "It really is a wonderful neighborhood."
(Sonoma City Hall photo courtesy of !Chris, via Flickr.)