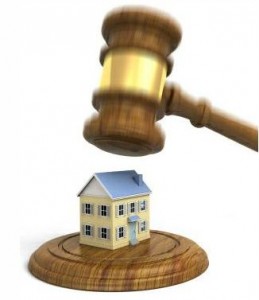 Here's a look at news this week of interest to homebuyers, home sellers, and the home-curious:
Property search and valuation company Zillow Inc. has filed a patent infringement lawsuit against San Francisco-based rival Trulia Inc., claiming that Trulia's automated property valuations use patented technology created for Zillow's much-ballyhooed "Zestimates."
The technology allows online users to add information to automated property value estimates, a feature that Zillow has offered since 2006 and Trulia added last year.
Zillow filed the lawsuit in U.S. District Court in Seattle, its hometown, just as Trulia is preparing to file an initial public offering in an effort to raise nearly $100 million. Zillow is already publicly traded and recently raised $137 million in a secondary stock offering.
FED MOVES TO BOOST HOUSING MARKET
The Federal Reserve will attempt to spur the U.S. housing sector by purchasing $40 billion a month in mortgage-backed securities guaranteed by Fannie Mae and Freddie Mac, a move that's intended to keep mortgage and other long-term interest rates low.
The Fed's action marks the third time in recent years that it has resorted to so-called "quantitative easing." Its first round of quantitative easing — $1.25 trillion in purchases of Fannie and Freddie debt and mortgage-backed securities, ended in 2010 — helped push mortgage rates below 5 percent.
FANNIE, FREDDIE OK MORTGAGE HELP
Policy changes at Fannie Mae and Freddie Mac will make it easier for struggling homeowners to take advantage of programs that forgive a portion of their mortgage debt.
The two federal mortgage companies said they will immediately allow borrowers to participate in Keep Your Home California and similar programs in other states that use taxpayer funds to shrink the mortgages of borrowers facing foreclosure.
The Los Angeles Times says the policy changes will help fewer than 10,000 Californians because of a limited amount of money available, but consumer advocates welcomed them nonetheless.
MORE HOMES ABOVE WATER
A new report this week confirms that the number of "underwater" homes — those with a mortgage higher than the home's value, also known as negative equity — is slowly subsiding.
Research firm CoreLogic counted 10.8 million underwater homes in the U.S. at the end of the second quarter, or 22.3 percent of all residential properties with a mortgage. That's down 1.4 percentage points from 11.4 million homes at the end of the first quarter. The numbers are a bit more optimistic but still in line with a report three weeks ago from Zillow that put the number of homes underwater at 15.3 million (30.9 percent) in the second quarter, down just one-half a percentage point.
"Surging home prices this spring and summer, lower levels of inventory, and declining REO sale shares are all contributing to the nascent housing recovery and declining negative equity," according to CoreLogic's chief economist, Mark Fleming.
HOUSING MARKETS ON THE MEND
The number of improving housing markets across the country jumped to 99 in September, according to the National Association of Home Builders, up from 80 improving metropolitan areas in August.
To be listed as an improving market, a region's employment, home prices and single-family housing permits need to show improvement for at least six months. Of the 99 regions on the September list, 68 were carryovers from August, 31 were added and 12 from August were dropped. The September list includes only two from California: Sacramento and Hanford.
(The illustration above is courtesy The-Lane-Team, via Flickr.)