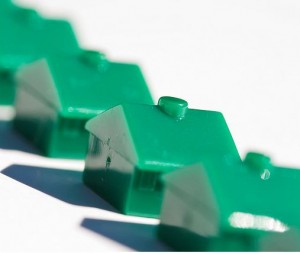 Here's a look at news this week of interest to homebuyers, home sellers, and the home-curious:
PENDING HOME SALES RISE IN OCTOBER
The tight supply of homes for sale in Western states held back pending sales in October, according to a report from the National Association of Realtors.
Pending home sales rose strongly across the country last month — up an average 13.2 percent from a year ago — except in the West, where pending sales rose only 0.9 percent over the past 12 months and were down 1.1 percent from September.
"Limited inventory in the West is keeping a lid on the market," said Lawrence Yun, the NAR's chief economist. "All regions are up from a year ago, with double-digit gains in every region but the West."
WEST LEADS U.S. IN NEW-HOME SALES
Western states led the nation in new-home sales in October, with sales up 9 percent from the previous month and a huge 34 percent from a year earlier.
The new-home sales report, from the U.S. Census Bureau and the Department of Housing and Urban Development, found solid but less-spectacular growth in other parts of the country. Overall, October new-home sales slipped an average 0.3 percent from the previous month but were up 17 percent from a year earlier.
FED: HOUSING MARKETS REBOUNDING
A Federal Reserve report found markets for single-family homes improving across most of the country with "sustained" growth in its Western region.
The Fed's "Beige Book" report summarizes economic conditions around the country. Its latest update includes the following analysis from the Federal Reserve Bank of San Francisco, responsible for banks in nine Western states:
"Home sales have been growing on a sustained basis in most areas, spurring incremental gains in home construction activity. Home prices also have firmed, with significant gains reported over the past 12 months in some areas, substantially reducing foreclosure pressures. Construction activity for multifamily rental projects grew further in response to rising rents and tight availability of lower-priced homes."
FIRST-TIME HOMEBUYERS LOCKED OUT
The share of distressed properties is shrinking and home prices are rising, both good signs for the housing market. But first-time homebuyers aren't benefiting from those improvements, according to the latest HousingPulse survey from Campbell/Inside Mortgage Finance.
The share of first-time homebuyers in October was 34.7 percent, down from 37.1 percent in June and the lowest share in the survey's three-year history.
BATTLE OVER MORTGAGE DEDUCTION
With Congress facing a Dec. 31 deadline to prevent a draconian boost in taxes and spending cuts — the much-discussed fiscal cliff — talk of closing tax loopholes is making the housing industry nervous.
One of the loopholes under discussion is a longstanding tax advantage used by tens of millions of Americans: the mortgage interest tax deduction. Bankers, builders and real estate companies fear that eliminating the deduction would stop the housing recovery in its tracks, and they're looking for assurances the mortgage deduction will stand. Check out this analysis from CNNMoney for more on the topic.
(Photo of toy houses courtesy of Woodleywonderworks, via Flickr.)