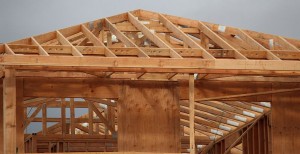 Here's a look at news this week of interest to homebuyers, home sellers, and the home-curious:
NEW-HOME CONSTRUCTION REBOUNDING
U.S. builders started construction of new homes and apartment units at a blistering pace in September — up 15 percent from the month before and 35 percent from a year earlier, for the highest level of housing starts in more than four years, according to numbers the Census Bureau and U.S. Department of Housing and Urban Development released Wednesday.
In a separate report showing renewed vigor in home construction, the National Association of Home Builders said Tuesday that builder confidence in the market for single-family homes rose for a sixth consecutive month in October to its strongest level in more than six years.
SAN FRANCISCO IS NO. 1 IN 2013 FORECAST
A highly respected economic forecast puts San Francisco first in the nation for real estate investment, development, and housing in the coming year.
The Emerging Trends in Real Estate 2013 report from the Urban Land Institute and PricewaterhouseCoopers deals mostly with commercial real estate and investment but also includes data on the housing industry. An executive summary of the report, released Wednesday, had this to say about San Francisco:
"The market is driven by growth and a strong jobs outlook, led by technology and a structural change away from suburban and toward downtown. Continued infill interest is supported by providing one of the best transit systems in the country and a city center with walkability that is number two only to New York City."
The report bookends our own Bay Area forecast for 2013, published Tuesday.
TIGHT SUPPLY HOLDING BACK HOME SALES
The tight supply of available homes lowered California home sales in September, while the median price reached its highest level in more than four years, the California Association of Realtors reported on Monday.
Statewide, September home sales were down 1.2 percent from a year earlier, while median prices for single-family homes and condominiums rose more than 19 percent.
The Bay Area did markedly better than the rest of the state, according to the C.A.R. report, with home sales up 6 percent in Marin County, 5.8 percent in Sonoma County, 5.6 percent in Contra Costa County, 4.8 percent in Napa County, and 0.4 percent in San Francisco. Only Alameda County recorded a drop-off, with sales down 4 percent.
2013 A STRONG YEAR FOR SHORT SALES
Rating agency DBRS expects foreclosure filings to keep falling in 2013 as short sales continue to rise.
Short sales have become the "primary loss mitigation tool to prevent delinquent loans from entering foreclosure," DBRS said in a research note Monday. Foreclosure, it said, only adds expenses to a money-losing scenario.
CALIFORNIA LEADS IN LIST-PRICE INCREASES
The housing recovery continued to gain traction in September, with list prices rising in most California markets, according to data compiled by the website Realtor.com.
The San Francisco metro area came in third on a list of the top 10 markets in the United States with the greatest year-over-year list price increases (18.11 percent). Oakland was seventh (13.97 percent). Other California metro areas on the list were: Santa Barbara-Santa Maria-Lompoc (32.05 percent), San Jose (17.5 percent), Sacramento (14.23 percent), and Riverside-San Bernardino (12.56 percent).
Other stats: Oakland remained No. 1 in the nation for the shortest number of days that homes sit on the market – an average of just 21 days from listing to sale. Oakland has held that distinction since February, when Realtor.com began tracking days the metric.
(Home construction photo courtesy ArmchairBuilder.com, via Flickr.)