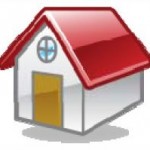 Here's a look at news this week of interest to homebuyers, home sellers, and the home-curious:
AUGUST HOME SALES, PRICES RISE
The Bay Area continues to lead California's housing recovery, with solid gains in home sales and prices in August, according to a monthly survey from the California Association of Realtors.
Bay Area home sales jumped 9.2 percent from a year ago, and the median sales price was up 14 percent. Statewide, sales rose 2.3 percent and the median sale price rose 3 percent.
Taking a closer look at the Bay Area, August sales spiked 38.3 percent in Marin County and 22.5 percent in San Francisco. They rose 11.4 percent in Alameda County, 12.8 percent in Napa County, 10.6 percent in Sonoma County, and 9.7 percent in central Contra Costa County.
Home prices rose 15.1 percent in Alameda County, 13.7 percent in Sonoma County, 9.6 in San Francisco, 8.7 percent in Napa County, 3.5 percent in central Contra Costa County, and were flat in Marin County.
TRULIA IPO STARTS LIKE A ROCKET
Shares of real estate listing service Trulia surged Thursday in their initial public offering on the New York Stock Exchange, jumping nearly 50 percent from their opening price of $17 as investors placed bets on an improving housing market.
Trulia has headquarters in San Francisco; its shares trade under the ticker symbol TRLA. Its Seattle-based rival, Zillow, went public in July 2011 and sold additional shares in a Sept. 6 offering.
REALITY CHECK ON MORTGAGE RATES
For all the talk lately of rock-bottom interest rates, most homeowners with a mortgage are still paying interest rates of 5 percent or higher, according to a Los Angeles Times report.
More than two-thirds of mortgage holders have rates of 5 percent or more, and half of that group have rates above 6 percent. Meanwhile, the average 30-year fixed-rate mortgage offered by lenders has stayed below 4 percent virtually all year. Economists say many homeowners can't get the lower mortgage rates because of poor credit, insufficient income and stricter lending standards.
HOUSING EXPERTS SEE STRONG RECOVERY
Home prices are expected to rise an average 2.3 percent in 2012, according to a September survey of economists and real estate and investment experts sponsored by Zillow. That's a big jump into positive territory from the experts' forecast just three months ago, in June, when they predicted prices would fall 0.4 percent.
A feature story this week in The Wall Street Journal questions whether staging really helps sell high-end homes, and the preponderance of evidence falls solidly on the affirmative side.
The Real Estate Staging Association tracked 174 unfurnished homes listed for sale last year and found that they lingered on the market for an average of 156 days. When those same properties were staged and relisted, they sold in an average of 42 days.
Staging costs for a typical home average $1,500 to $3,000, while a staging a high-end condo can cost $8,000 to $12,000. For those of you looking to sell a top-of-the-line mansion, be ready to pay upward of $100,000.
A CALL FOR SENSIBLE LENDING STANDARDS
The National Association of Realtors is calling on federal regulators to ease tight lending standards that it says have caused an overcorrection in the market that holds back the U.S. economic recovery.
"Sensible lending standards would permit 500,000 to 700,000 additional home sales in the coming year," said NAR chief economist Lawrence Yun. "The economic activity created through these additional home sales would add 250,000 to 350,000 jobs in related trades and services almost immediately, and without a cost impact."
The NAR said there is widespread concern that lenders are taking too long in approving applications, that the information they require from borrowers is excessive, and that they appear to be focusing only on loans to individuals with the highest credit scores.
(Illustration courtesy of the Korean Resource Center, via Flickr.)