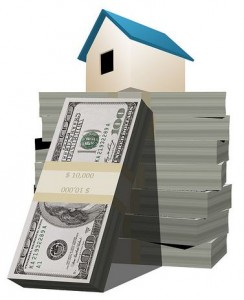 Here's a look at news this week of interest to homebuyers, home sellers, and the home-curious:
DOUBLE-DIGIT RISE IN CALIFORNIA HOME PRICES
November home prices rose by double digits, year over year, across much of California with the Bay Area leading the way, according to a report out this week from the California Association of Realtors.
San Francisco median home prices rose 21.5 percent in November from a year earlier, followed by Sonoma County (18.5 percent), Contra Costa County (18 percent), Marin County (13.8 percent), Napa County (11.4 percent), and Alameda County (10.1 percent).
Statewide, November home sales were up 2.7 percent from a year earlier.
Other statistics from the report:
The availability of homes for sale continues to tighten, down to an average of 3.1 months' supply, from 5.3 months a year earlier. A six- to seventh-month supply is considered normal. (In the Bay Area, several counties are reporting barely one month's supply.)
Homes continued to sell at a faster pace, with the median number of days it took to sell a home falling to 37.5 in November, down from 56.6 days in November 2011.
---
U.S. HOME SALES AT 3-YEAR HIGH
Low mortgage rates and job growth are helping boost the U.S. housing market, with sales of existing homes at the highest level in three years and new housing construction up 21.6 percent in November from a year earlier.
Existing-home sales rose 14.5 percent from a year earlier, the National Association of Realtors said in a report, and the median sales price rose 10.6 percent .
"Momentum continues to build in the housing market from growing jobs and a bursting out of household formation," NAR chief economist Lawrence Yun said in a statement accompanying the report. "With lower rental vacancy rates and rising rents, combined with still historically favorable affordability conditions, more people are buying homes."
---
BUYERS MOTIVATED TO MOVE FAST
A growing majority of active homebuyers expect home prices to continue rising next year, creating an urgency to buy now, according to a survey by the online real estate portal Redfin.
The percentage of homebuyers who believe prices will move higher in 2013 increased to 71 percent in the fourth quarter from 61 percent in the third quarter, according to the survey. The new figure is more than double the 34 percent recorded in the first quarter.
More respondents — 33 percent — cited rising prices as an incentive to purchase a home now, compared with 29 percent in the third quarter and 19 percent in the first quarter.
---
HOUSING STARTS NEAR 4-YEAR HIGH
Housing starts rose nearly 22 percent in November from a year earlier, continuing a steady growth rate not seen since 2008, according to a report from the U.S. Census Bureau.
That's still less than half the level seen during the mid-2000s housing peak, but builder confidence is growing, too. Another report released this week, from the National Association of Home Builders, said builder confidence in the market for new single-family homes rose for the eighth straight month.
---
WALL STREET BETTING ON HIGHER HOME PRICES
Wall Street analysts say U.S. home prices could rise nearly 10 percent in 2013, according to a recent Wall Street Journal report.
J.P. Morgan Chase expects home prices to rise next year from 3.4 percent to 9.7 percent, and Standard & Poor's forecast a 5 percent rise.
The latest J.P. Morgan forecast is a big jump up from an earlier report that predicted a base-level increase of 1.5 percent.
(Illustration courtesy of 401(K) 2012, via Flickr.)