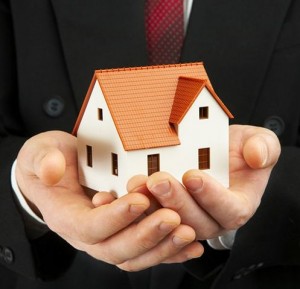 Here's a look at news this week of interest to homebuyers, home sellers, and the home-curious:
FORECLOSURES CONTINUE TO FALL
Foreclosures dropped 24 percent over the past year, according to the research firm CoreLogic.
Across the United States, foreclosures totaled 57,000 in August, down from 75,000 a year earlier. By the end of the month, 3.2 percent of all U.S. homes with a mortgage were in some stage of the foreclosure process, down 7.1 percent from a year earlier.
California had the most foreclosures of any state over the past 12 months, 110,000, with 2.1 percent of mortgaged homes in the state in some stage of foreclosure.
"The continuing downward trend in foreclosures and a gradual clearing of the shadow inventory are important signals that the recovery in housing is gaining traction," said Anand Nallathambi, president and CEO of CoreLogic. "The reduction in foreclosure volumes is to some degree being facilitated by the rising popularity of alternative resolution methods, such as short sales and loan modifications."
We reported last month that foreclosure activity dropped sharply across the Bay Area in August — down 71 percent, year over, year, according to ForeclosureRadar.
U.S. HOME PRICES RISE 4.6%
Another report from CoreLogic says U.S. home prices in August rose 4.6 percent over the past year, the biggest annual increase in six years. The five states with the largest peak-to-current price declines are Nevada (-54.7 percent), Florida (-44.3 percent), Arizona (-42.0 percent), California (-37.7 percent), and Michigan (-36.5 percent).
REDFIN REPORT SLAMS TRULIA, ZILLOW
Websites operated by local real estate brokerages have more accurate information on for-sale listings than online search services Trulia and Zillow, according to a report from the WAV Group sponsored by discount brokerage Redfin.
The report compared listings in San Francisco and 10 other markets and concluded that one-third of the properties listed on the Trulia and Zillow websites were no longer for sale. It also concluded that Trulia and Zillow failed to include 20 percent of local listings on their sites.
To be fair, this is an old issue that Trulia and Zillow have been tackling head-on in recent weeks. Check out this Inman News story for responses from Trulia and Zillow, and one of our own blog posts from earlier this summer on Trulia's commitment to improve the quality of its listings.
'MANSION' DEBUTS IN WALL STREET JOURNAL
'The Wall Street Journal today launched a new weekly section covering the global luxury real estate market. "Mansion" will appear as a stand-alone section in the newspaper and a dedicated page on its website.
"We all like to think of our home as a mansion, even if it is a humble abode, and we all have the license to aspire, so we have created Mansion to be the home of both aspiration and real estate realization," said Robert Thomson, editor-in-chief of Dow Jones & Co. and managing editor of the Journal.
MORTGAGE MONEY IS CHEAP IF YOU CAN GET IT
Puzzled by the today's mortgage markets? The Inman News website has a smart analysis this week on the current situation, where mortgage rates continue to set new lows (3.36 percent!), mortgage applications are up, and bankers are refusing to lend money to anyone with a less-than-stellar credit score.
(Photo illustration courtesy of Thinkpanama, via Flickr.)