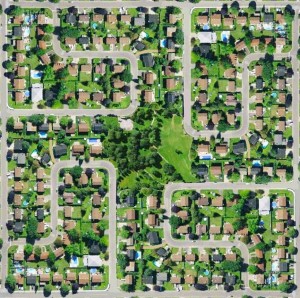 Here's a look at news this week of interest to homebuyers, home sellers, and the home-curious:
APPRAISALS BLAMED FOR CONTRACT GLITCHES
Undervalued appraisals may be holding back home sales.
In a September National Association of Realtors survey, 11 percent of Realtors reported canceled contracts due to an appraised home value below the negotiated price. Another 9 percent reported delayed contracts, and 15 percent said they renegotiated a contract to a lower sale price because of an appraisal.
However, a much larger majority, 65 percent, experienced no contract problems stemming from home appraisals.
One reason for the low values, according to the NAR, is that some appraisers fail to consider the difference between distressed and non-distressed homes when making comparisons. On average, a foreclosure sells for a 20 percent discount, and a short sale for a 15 percent discount. The NAR also complained that some appraisers operate under strict parameters set by lenders more focused on risk aversion than objective appraisals.
SHADOW INVENTORY SHRINKING
The nation's shadow inventory of homes fell to 2.3 million in July, down 10.2 percent from a year earlier, according to the research firm CoreLogic.
Shadow inventory refers to the number of distressed homes likely to hit the market soon, but which don't appear in multiple listing services or traditional pending-supply databases. Of July's 2.3 million homes, 1 million are seriously delinquent, 900,000 are in some stage of foreclosure, and 345,000 are already bank-owned.
FORECLOSURES FALL TO 5-YEAR LOW
The wave of foreclosures hitting the nation's housing market has been much less severe than anticipated, with September foreclosure filings reaching their lowest level in five years.
Foreclosure filings — including default notices, scheduled auctions, and bank repossessions — were reported on 180,427 properties in September, down 7 percent from August and more than 16 percent from a year earlier, according to a report Thursday by RealtyTrac, an online marketer of foreclosed properties. That's the lowest number of filings since September 2007.
HOME EQUITY ON THE RISE
Rising home values are helping more home owners find equity in their homes, according to the September Housing Scorecard from the U.S. Department of Housing and Urban Development and the Treasury.
Home equity has reached its highest level since the third quarter of 2008, the report found. That increase helped lift 1.3 million families from being underwater, or owing more on their mortgage than their home is currently worth. The number of underwater homeowners dropped 11 percent since the end of last year, to 10.8 million.
CHECK FOR SCHOOLS, WALKABILITY … CELL PHONE COVERAGE
Homebuyers use a variety of metrics when evaulating neighborhoods, such as schools, shopping, and walkability. How about cell phone coverage?
Check out the OpenSignal website, which maps signal strength of various carriers in 20 metro acreas across the country, including the Bay Area. It does this through crowdsourcing, using data from millions of smartphone users who have downloaded the company's mapping app.
The information is incredibly precise, showing cell phone strength for cities and neighborhoods down to an individual street address. You can filter the map by carrier or by 2G, 3G, and 4G coverage.
(Photo illustration courtesy of UrbanGrammar, via Flickr.)