Here's a look at recent news of interest to homebuyers, home sellers, and the home-curious: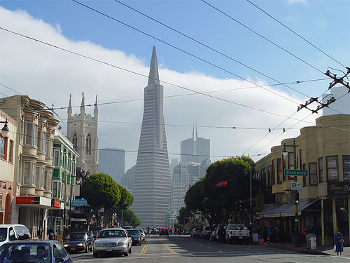 SAN FRANCISCO 1 OF TOP 5 COOLEST U.S. CITIES
The Bay Area's thriving economy is perhaps the primary driver of real estate demand, but could our region's inherent coolness also play a role? Forbes recently ranked San Francisco as the fifth coolest city in the U.S., and the second coolest on the West Coast, behind Seattle.
The publication quantified "cool" by using a mix of the number of available entertainment options, the amount of restaurants and bars, cultural diversity, and of course, population growth. Forbes ranked Oakland as the 12th coolest city in America, while San Jose tied for No. 16.
And while many of us here in the Bay Area would no doubt argue that our three local cities should place higher on the list, we'll take the compliment in stride.
---
BAY AREA JOB GROWTH DRIVING BOTH HOME AND RENT PRICES
Whether the cool factor is helping fuel Bay Area housing prices is an open question, but there's no argument that our region's excellent job market is a key component.
In a recent blog post, Trulia Chief Economist Jed Kolko says that job growth is now driving home price appreciation more than the rebound from the recession."The correlation between price changes and employment changes in July 2014 is 0.53 – a strong and statistically significant relationship," Kolko wrote.
Trulia notes that exceptional job growth in both San Francisco and Oakland is also pushing rents way up. As of July, the company says, the median monthly rent for a two-bedroom apartment in San Francisco was $3,550 – the highest in the U.S. – while Oakland was the third priciest, at $2,600.
---
SMALL PRICE HIKES IMPACT U.S. HOMEBUYER POOL IN A BIG WAY
A thousand bucks doesn't seem like a lot of money, especially in the high-dollar world of Bay Area real estate. But nationally, every $1,000 home price gain pushes a surprisingly large number of potential buyers out of the market.
According to a study from the National Association of Home Builders, a mere $1,000 increase in home prices removes more than 206,000 total buyers from the U.S. market. The California market displayed the second-highest "priced-out effect" in the nation, with every $1,000 jump shutting out 14,423 house hunters.
Locally, adding $1,000 to the price of a home in the San Francisco and Oakland metro areas prices out more than twice as many buyers (1,597) as it does in San Jose (729). A $1,000 price hike had less of an effect in the North Bay, removing 262 buyers in the Santa Rosa metro area and 19 in Napa.
---
CLOSING COSTS UP FOR SECOND STRAIGHT YEAR
Homebuyers who are still sitting on the fence might find some motivation in the fact that closing costs have risen nearly 6 percent from a year ago.
A recent Bankrate survey says that the average closing costs on a $200,000 loan increased to $2,539 in 2014, up from $2,402 last year and $2,263 in 2012. Bankrate attributes the spike to the higher business costs under the new qualified-mortgage rule.
"The No. 1 at the moment is the qualified mortgage rule," National Bank of Kansas City Vice President Dan Stevens told Bankrate. "That alone has really added additional man-hours to the mortgage approval process."
(Photo: Flickr/Franco Follni)