Here's a look at recent news of interest to homebuyers, home sellers, and the home-curious:
SAN FRANCISCO, SAN JOSE RANK HIGH ON WORLD'S LEAST-AFFORDABLE LIST
If you're looking to stretch your housing dollar to the maximum, the City by the Bay might not be your best bet: One recent study ranks San Francisco as the least-affordable city in the country and the third least affordable in the world.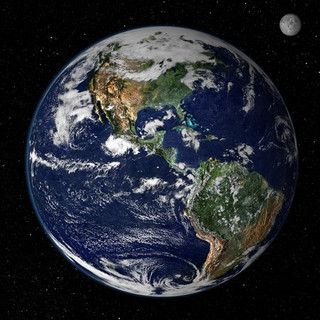 According to the 10th Annual Demographia International Housing Affordability Survey: 2014, San Francisco trails only Hong Kong and Vancouver, British Columbia as the least-affordable of 360 world cities included in the study. The survey ranks cities' affordability (or lack thereof) based on the "median multiple": the ratio of median home price to median household income.
Demographia's survey rates any city with a median multiple greater than 5.1 as "severely unaffordable." San Francisco drew a median multiple of 9.2, while San Jose – ranked as the fifth least-affordable city in the world – came in with an 8.7.
Four of the survey's 10 priciest cities in the world are located in California, with Los Angeles and San Diego also making the list.
---
CALIFORNIA HOME PRICES JUMP BY NEARLY 30 PERCENT IN 2013
The median home price in the Golden State increased a modest 3.7 percent from November to December, but the yearly gains were far more impressive: 27.5 percent from 2012 to 2013.
Prices in California grew from $319,300 in 2012 to $407,180 in 2013, Leslie Appleton-Young, California Association of Realtors vice president and chief economist, said in a statement. She attributed the healthy gains in part to an increase in sales of higher-priced properties.
The report also includes figures on the months' supply of inventory, or MSI, across the state, as well as in individual counties. In December the state's MSI was 3.0, decidely in favor of sellers. Across the nine Bay Area counties, where the MSI averaged 1.5, sellers enjoyed even more of an end-of-year advantage.
The Bay Area had the only counties in the state to record December MSIs of less than 2.0. Inventory was scarcest in Alameda County (1.2), followed by San Mateo (1.3), Santa Clara (1.3), Contra Costa (1.4), San Francisco (1.9), and Solano (1.9) counties.
---
OAKLAND LEADS COUNTRY IN SHORTEST MEDIAN DAYS ON MARKET
As figures in Pacific Union's Q4 2013 quarterly real estate report demonstrate, buyers in our East Bay region contended with several factors in the final month of 2013, including a pronounced lack of inventory and above-list average sales prices. A recent report from the National Association of Realtors underscores just how hot the East Bay market is, with the Oakland metro area leading the U.S. in shortest days on market.
In December, Oakland homes for sale stayed on the market an average of 48 days, eight days fewer than the No. 2 metro area on the list. Five of the regions in the top 10 are in California, including San Jose and San Francisco.
Year-over-year prices grew a healthy 24.9 percent in Oakland — the ninth-largest increase in the nation. Of the 10 metro areas in the country with the biggest yearly price gains, seven are located in California.
---
CHINA'S WEALTHIEST CITIZENS FLOCK TO U.S.
Back in the fall, SFGate reported that real estate purchases by Chinese investors were up by more than 450 percent in San Francisco since January of 2013. If a recent survey by Hurun is any indication, we're likely to see that trend continue in 2014 and beyond.
According to Hurun, 64 percent of Chinese millionaires have immigrated to another country or plan to do so. The U.S. is their destination of choice, with 36 percent of survey respondents citing educational opportunities as a driving factor.
(Image: Flickr/Notsuredamus)