Here's a look at recent news of interest to homebuyers, home sellers, and the home-curious.
SAN FRANCISCO NAMED FOURTH-GREENEST U.S. CITY
San Francisco is one of the most environmentally conscious cities in the United States, thanks to factors such as public transit, walkability, and adoption of solar power.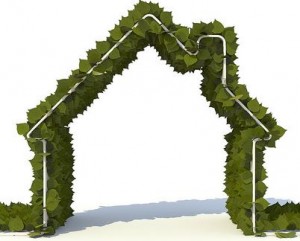 Personal-finance website NerdWallet ranks San Francisco as the fourth-greenest city in America, with an overall score of 59.3 out of a possible 100. The company's study, which calculates a city's green rating based on nine criteria, says that 10 percent of San Franciscans walk to work while another 33 percent rely on public transportation, reducing strain on the environment.
Both San Francisco and Oakland – which NerdWallet ranked 25th in the country for greenness – scored high marks for solar-power usage. According to the study, 22 of every 10,000 homes in Oakland (0.22 percent) use solar power to generate heat, while nearly 14 of every 10,000 in San Francisco do the same. NerdWallet puts the nationwide solar-powered heating adoption rate at just 6 of every 10,000 homes.
---
BAY AREA PRICES RISE FOR 36TH STRAIGHT MONTH
The median home sales price across the Bay Area has grown each month for three full years and is now just shy of its peak.
Citing numbers from CoreLogic DataQuick, The San Jose Mercury News reports that the median price in the nine-county Bay Area reached $623,000 in March, just $6,000 below its November 2007 peak. The company noted that home sales were up 46.3 percent from February, similar to growth levels recorded in the California Association of Realtors March home sales and price report.
In a statement accompanying the report, Core Logic analyst Andrew LePage said that since prices in some parts of the Bay Area are nearing their record highs, local homeowners who are near or already in retirement may find that it makes sense to sell now and relocate to a more affordable region.
---
FIRST-QUARTER FORECLOSURE LEVEL LOWEST SINCE 2007
U.S. foreclosure activity spiked from February to March but reached its lowest level in eight years in the first quarter, says a new RealtyTrac report.
The company says there were 122,060 foreclosure filings in March, a 20 percent increase from February and up 4 percent from one year ago. But there were just 313,487 properties in foreclosure in the first quarter, the fewest since the first quarter of 2007.
According to RealtyTrac Vice President Daren Blomquist, the March increase in activity was largely driven by a spike in bank repossessions and does not signal that the housing recovery is in any sort of jeopardy.
"The March increase is continued cleanup of distress still lingering from the previous housing crisis; not the beginning of a new crisis by any means," Blomquist said in a statement. "Some of the most stubborn foreclosure cases are finally being flushed out of the foreclosure pipeline, and we would expect to see more noise in the numbers over the next few months as national foreclosure activity makes its way back to more stable patterns by the end of this year."
---
GONDOLA PROPOOSED FOR TWO POPULAR LAKE TAHOE SKI RESORTS
Visitors to the Lake Tahoe area may soon be able to visit two resorts in the same day without having to take off their gear and get in the car if a proposed gondola initiative succeeds.
Squaw Valley and Alpine Meadows resorts recently announced that they reached an agreement with a local landowner to build a base-to-base gondola connecting the two, which would pass over his property. The gondola would ferry about 1,400 skiers per hour between the two mountains, eliminating a 15-minute drive and reducing traffic in the region.
For the project to become a reality, the resorts must secure approval from both the Placer County Planning Commission and the U.S. Forest Service, so it is not yet known if or when construction on the gondola can begin.
(Image: Flickr/Chris Potter)