Here's a look at recent news of interest to homebuyers, home sellers, and the home-curious.
THE BAY AREA MINTED 14 NEW BILLIONAIRES IN 2017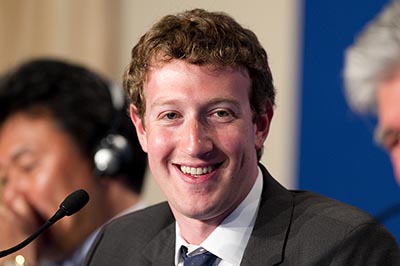 Yet more impressive news about the Bay Area's high-octane economy: The region has more billionaires than all but two other places on the planet.
Citing a Wealth-X study, SFGate reports that the number of billionaires across the world climbed to 2,754 in 2017, a new all-time high. The United States is home to 680 of those ultrawealthy individuals, the most in the world and more than the next three countries combined.
The San Francisco metropolitan area — which includes five local counties but not Santa Clara — is currently home to 74 billionaires, the third most in the world behind New York City and Hong Kong. Fourteen Bay Area residents became new billionaires in 2017, making the region responsible for about one-quarter of the global growth.
As SFGate notes, the Bay Area's tech-centric economy is largely behind the high concentration of billionaires in the region. Four local tech heavyweights rank among the world's 20 wealthiest individuals in 2018 according to Forbes: Facebook head honcho Mark Zuckerberg; Oracle Co-Founder and Executive Chairman Larry Ellison; and Google Co-Founders Larry Page and Sergey Brin. Of those mega-rich individuals, Zuckerberg claims the deepest pockets, with a total net worth of more than $70 billion, making him the fifth-wealthiest person on the planet.
---
U.S. HOME-FLIPPING ACTIVITY MATCHES POSTRECESSION PEAK
Real estate investors are betting on continued robust home price appreciation, as the number of home flips has reached the highest level since before the housing-market meltdown.
That's according to a recent report by CoreLogic's Bin He, which says that home flips — defined as a property bought and resold in 12 months — accounted for 6.2 percent of U.S. sales activity during the first quarter — matching the former high observed in the first quarter of 2013. He says that six years of home price gains have significantly increased the cost of doing business for flippers, and that the rise in activity points to investors' confidence that appreciation will continue.
Here in the Bay Area, exceptionally high real estate prices dictate that home flipping is not a viable option for most investors. In a study published last summer, WalletHub found that Oakland, San Francisco, and San Jose were among the 10 most difficult housing markets in America for home flippers.
---
MORTGAGE RATES HIT A SEVEN-YEAR HIGH
Prospective homebuyers who have not made a move while mortgage rates have hovered near record lows may be regretting that decision now, as rates have reached the highest level since 2011.
The latest numbers from Freddie Mac say that 30-year, fixed-rate mortgages averaged 4.61 percent for the week ended May 17, up on both a weekly and annual basis. Fifteen-year, fixed-rate mortgages followed suit, increasing to 4.08 percent.
In a statement accompanying the report, Freddie Mac Chief Economist Sam Khater said that while rising interest rates have so far not dampened homebuyer demand, that could occur as rates reach 5 percent. As CNBC reports, rising rates are already affecting refinancing activity, which fell by 4 percent two weeks ago to the lowest level in nearly a decade.
---
CALIFORNIA JOB GROWTH CONTINUES TO OUTPACE HOME CONSTRUCTION
Although California saw a notable increase in home-building plans in the first quarter, it still may not put much of a dent in the state's severe inventory shortage.
As The Orange County Register reports, California home builders filed more than 28,000 residential permits in the first three months of 2018, a 30 percent year-over-year gain. That represents the ninth-largest increase in the U.S. and is about five times higher than the nationwide 6.8 percent gain in building permits.
And while California's plans to build more homes are sorely needed, the state's booming economy means that there is still likely to be a housing shortage for the foreseeable future. Even if developers in the state continue to file permits at the first-quarter pace, new jobs will still outnumber new housing units by nearly three times.
(Photo: iStock/FLDphotos)