Here's a look at recent news of interest to homebuyers, home sellers, and the home-curious.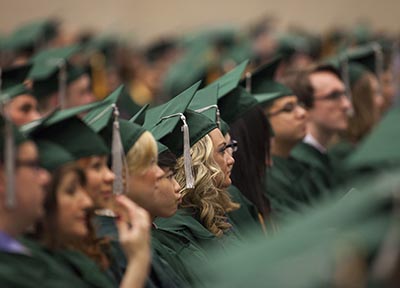 NUMBER OF YOUNG AMERICANS LIVING AT HOME CLIMBS TO 75-YEAR HIGH
Although first-time buyer activity in 2016 was at its highest level in three years, a substantial number of millennials have been unable to leave the nest.
A blog post from the National Association of Realtors says that nearly 40 percent of Americans in the 18-to-34-year-old age bracket lived with their parents or relatives in 2015, the largest amount since 1940, according to U.S. Census Bureau data. That figure has been gradually climbing for the past decade. Before the recession, about one-third of young adults lived with their parents.
Typically, young Americans who have been living with their parents tend to move out on their own after a recession. But in this cycle, more of them are staying put, due to a combination of high rents, student debt, and tight credit standards that are preventing many from getting a loan. Americans are also getting married and starting families later in life, further delaying household formation.
Economists believe that millennial household formation will more than double by 2025. Here in the Bay Area, where housing costs are among the nation's most expensive, residents can expect to wait longer than anywhere else in the U.S. to own a home, according to an analysis by Earnest published last autumn.
---
SAN FRANCISCO: AMERICA'S NO. 1 CITY FOR SINGLES
Young Americans have been flocking to the Bay Area thanks to plentiful, high-paying jobs, but nightlife and dating options are also likely a big draw, with San Francisco ranking as the best city for singles in 2016.
WalletHub recently rated the 150 most populous single-friendly U.S. cities using 29 criteria that fall under dating costs and opportunities, as well as nightlife and entertainment options. San Francisco notched the highest score in the U.S. — 70.21 on a scale of 100. Bay Area cities rank high for entertainment and dating opportunities; San Francisco tied five other cities for per-capita nightlife options. Fremont ranks in the top five American cities for most number of people using dating websites, while San Jose has the nation's best singles gender balance.
Predictably, Bay Area cities didn't fare as well when judged by dating economics. Both Oakland and San Francisco rank in the top five for the most expensive restaurant bills. San Francisco was also dinged for its pricey beauty-salon costs and Oakland took a hit for its high rents.
---
MORTGAGE RATES RISE FOR NINTH STRAIGHT WEEK
Mortgage rates dropped to their lowest annual averages in 45 years in 2016 but continued their steady climb as the year came to a close.
Freddie Mac says that 30-year, fixed-rate mortgages averaged 4.32 percent for the week ended Dec. 29, the ninth consecutive week of increases. Fifteen-year, fixed-rate mortgages averaged 3.55 percent, also up on both a weekly and annual basis.
In a statement accompanying the report, Freddie Mac Chief Economist Sean Becketti said that rising rates will further erode affordability in 2017. Here in the Bay Area, a mortgage rate increase of 1 percent reduces the number of residents who can afford to buy a home by 5 percent. For more information on how rising mortgage rates will affect affordability, watch Pacific Union's Real Estate and Economic Forecast through 2019.
(Photo: Flickr/COD Newsroom)