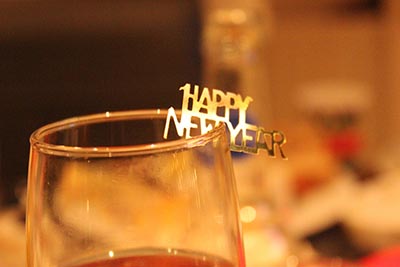 Happy New Year and best wishes from all of your friends at Pacific Union! We wish you a fantastic start to 2017 and a happy, healthy, and safe year.
If your 2016 resolution was to buy or sell a home here in the Bay Area, we hope you fulfilled your goals. If your New's Year's resolution for 2017 involves a real estate deal, check out this list of tips we published on the Pacific Union blog yesterday.
Please stop back in on Tuesday, Jan. 3, when we'll kick off what is certain to be another eventful year in U.S., California, and Bay Area real estate!
(Photo: Flickr/Paul Wilkinson)